Rhode Island Readies For Final Verdict On New Casino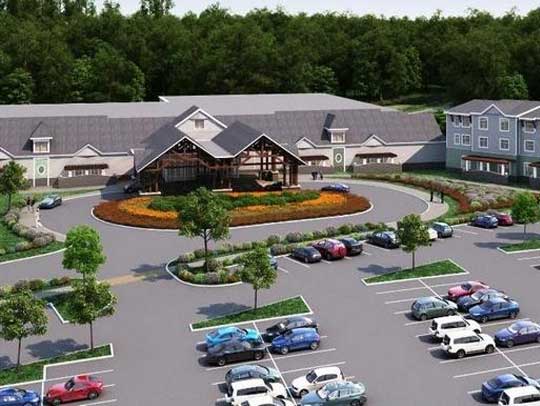 The upcoming US election on Nov. 8 will decide if the state of Rhode Island will be getting a new casino facility.
The current proposal seeks to build a casino in the town of Tiverton which is a quiet historical colonial-era town with a population of 13,000. The proposed casino will be located close to the border of Massachusetts.
Gambling is a key contributor to state revenues and Rhode Island tops the list of states with highest gambling revenue per adult resident in the country, sitting above even the state of Nevada.
A $2 million campaign was launched a few months earlier to build public support for the casino proposal.
Opponents fear that a casino in the quiet environs of Tiverton would result in an increase of social problems related to gambling, negative impact on the heritage of the area as well as on the long-term viability of the casino.
YES on Tiverton Casino
According to John Taylor, chairman of casino operator Twin River Management Group, the group had chosen and approached Tiverton because the city had supported statewide casino proposals earlier. The ballet questions seek approval of the state's voters to transfer its casino license from its existing Newport Grand casino to a new casino in Tiverton.
According to Taylor, the annual revenue contribution from the casino to the state will be in the region of $50 million, double of what the Newport casino contributes currently. The proposal has received bipartisan legislative support as well as support of local union groups. Town leaders have supported the proposal citing the guaranteed $3 million a year to the city, besides the proposed modest architectural design for the casino aimed at ensuring it doesn't stand out excessively.
However there are concerns that the state doesn't have adequate supporting infrastructure to tackle any socials ills that are likely to ensue from having the casino.
In a statement, Higginbotham, pastor of the Holy Trinity Episcopal Church said,
The money that is supposedly going to be earned is going to be on the backs of the people who are most vulnerable: the poor from Tiverton and Fall River and New Bedford. People will become addicted. There's nothing in place to take care of these people when they become addicted to casino gambling.
Taylor stated that he has visited several homes in the city to address any concerns they may have. He said he had largely found concerns around environmental impact, based on which the company has fine-tuned its plans for sustaining the surrounding wildlife and wetlands in the region.
---
Related Articles
Terrorist attacks in Macau are a distinct possibility according to a Hong Kong-based specialist political and corporate risk consultancy, Steve
The Cal Neva Casino Resort which was once owned by the legendary Frank Sinatra in Lake Tahoe, California continues to
As online casinos continue to gain massive popularity across the globe, governments must come up with stronger regulations to ensure