Kazuo Okada Sues Family To Regain Control Of His Empire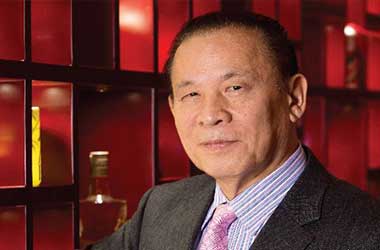 Japanese gaming tycoon Kazuo Okada has filed a lawsuit against his family in an attempt to regain control of his company Okada Holdings, which is the parent company of Universal Entertainment. Kazuo Okada built a gaming empire that is now under threat and Okada is pursuing legal recourse to make sure that he still has full control.
Universal is a leading slots, pachinko and casino equipment manufacturing company in the region and Okada Holdings currently has a 67.9 percent stake in it. Okada was removed from the board of Universal Entertainment in June on allegations of financial irregularities. There are no details yet available on legal suit filed by Okada.
Okada owns 46.4 percent of Okada Holdings while his daughter, son and wife together hold 53 percent giving them the controlling stake in the company. His family seized control of the Okada Holdings' board in May 2017.
In a Reuters report, Okada has stated that the lawsuit was now the only option to bring his son and daughter to the negotiating table. He has not seen his son Tomohiro for over two years and is not aware about the whereabouts of his daughter Hiromi. Okada said that Tomohiro had gone against him due a belief that he hadn't been paid dividends commensurate to his stake.
Okada is hoping that through the lawsuit, a judge might order a settlement negotiation between them. According to Okada, his ouster from the board was not correct. He said that he had been blindsided by the news of his ouster which he learnt only on May 18. Okada stated that he had been informed by Universal's board only on May 23 that he was being investigated for financial irregularities.
In a filing made with Tokyo Stock Exchange, Universal's president Jun Fujimoto stated that there was reason to believe that Okada had carried out irregular transactions worth over $17 million in 2015 for his personal benefit. Okada has claimed that the investigation was an attempt by Fujimoto to take control of the company. A recent news report alleges that Fujimoto stated in a letter that Okada was unfit to be a director of a company and the same was sent to a prominent shareholder.
Okada has dismissed the allegations stating that the transaction was in fact a director's loan taken for expanding junket operations for Universal's new casino in the Philippines – Okada Manila. Universal has refused to comment on any of Okada's assertions. The company has said that it will make additional disclosures on the matter in its next filing after the internal investigation into Okada's dealings is completed.
---
Related Articles
The Showboat casino-hotel shutdown in 2014 as it was unable to make a profit and since then the property has
The iconic downtown Las Vegas Golden Gate casino reopened on Aug 25 after extensive renovations. The casino was closed for
A group of lawmakers cutting across party lines are introducing a bill in Japan that will allow the development of