Kazuo Okada Plans to Boost Philippines As A Tourist Destination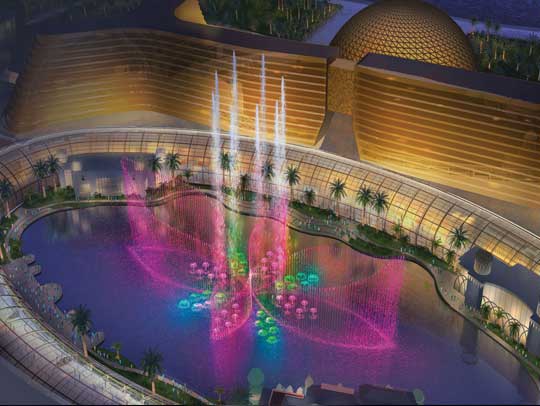 Japanese billionaire Kazuo Okada, the chairman of Universal Entertainment Corp and developer of the Okada Manila resort casino via its subsidiary Tiger Resort, Leisure and Entertainment is said to be targeting projects that promote the Philippines as a tourist destination. Okada's recent initiative is to see if he can get some of the biggest cruise lines in the world to make the Philippines a part of their tour.
Speaking at an event, Maxwell Steele Zetlin, the executive director for property marketing at Tiger Resort, Leisure and Entertainment, Inc said that Okada believes the Philippines can be made into a top tourism destination and one of the initiatives towards that is having cruise ships make a stopover.
In a statement, Zetlin said,
We are in discussions with the two largest [in terms of] market share in this industry and we are looking to develop with them a way to ensure that we can get cruise ship not only to Manila Bay but to the Philippines and help promote tourism in that sense.
Okada Manila
Okada Manila (shown above) is one of the four large casinos set up within Entertainment City, the special zone dedicated to casinos in Manila. Currently under development, a part of the $2.4 billion complex is expected to open by the end of this year. Tiger President Steve Wolstenholme said that the size of investment into the project points to the Okada's optimism and belief in the growth potential of the Philippine tourism industry.
Antonio Cojuangco, Okada's Philippine business partner has earlier stated that Okada is seeking to develop many other projects in the country such as golf courses and resorts. There have been reports that the Japanese billionaire is also looking to bid for international airport development projects as a part of his push to support tourism in Philippines.
According to Zetlin, Okada's plans are not just for Manila but also extend to other areas within the country, including its 7,100 islands. He said that several projects were under discussion and would soon be announced.
The current focus for Tiger is however to promote Okada Manila as a destination. The casino resort is built on 44 hectares facing Manila Bay's and has a casino gaming floor covering 26,000 square meters with over 3,000 electronic gaming machines, 500 table games, as well as a high roller gaming space called the Sky Casino.
Additionally, the first phase of the project will have a Y-shaped hotel spread over 15 stories having 993 rooms. Other unique features include a huge 100-meter dancing fountain, floor-to-ceiling projection and a beach club. Tiger is hoping to attract tourists across Asia from markets such as South Korea, Thailand and Malaysia, apart from Chinese and American tourists.
---
Related Articles
Plans for the third phase of Galaxy Macau, the flagship property of Galaxy Entertainment Group Ltd in the Cotai district
The tourism department in the state of Karnataka, India is backing a proposal to set up offshore casinos in coastal
During the last 18 months, a number of premier gambling establishments have been fiercely competing to win licensing rights to