Glenn Straub Refuses To Apply For Casino License For Revel Casino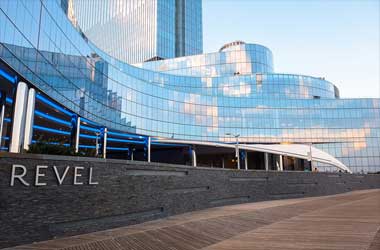 Glenn Straub, the new owner of the failed Revel casino in Atlantic City has said that he will not reopen the casino if the New Jersey state gambling regulators insist on him acquiring a new casino license.
Straub who is a Florida-based real estate developer has faced numerous challenges after he acquired the troubled Revel Casino. Straub has now positioned himself as the landlord for a company that would run the new casino and therefore believes that he should not be required to go through the same expensive and lengthy casino licensing process as other casino owners.
Straub recently brought out the shuttered Revel casino from bankruptcy paying 5 cents for every dollar and initially had plans to open the casino's hotel complex and non-gaming facilities in a week's time. However, New Jersey's gaming regulator informed him last week that he would need to possess a casino license to move ahead. Straub has also been unable to obtain a liquor license from regulators on the same grounds causing him to completely suspend his plans.
Straub has pointed out that since he is not actually running the casino he should not be required to apply for any license. He has stated that he would be appealing the matter and bringing it before the State Casino Control Commission. David Rebuck, director of the Division of Gaming Enforcement said the regulators could consider accepting a lower-level casino license for Straub's company but stated that getting a license was mandatory.
In a statement, David Rebuck said
We have made a determination that he does need to be licensed. The thought is it might be a lesser level of licensing because of his business plan, but the Division cannot make a final determination until his license application is complete.
Given his plans, the state might ask him to apply for a casino service industry license while the company that operates the casino would have to obtain a casino license. Straub is yet to identify the company that will be managing the casino.
In any case, Straub cannot open the facility until he first receives approval from the city administration. The city is still in the process of conducting a number of inspections according to Chris Filiciello, chief of staff for Mayor Don Guardian. He said that the property needs a certificate of occupancy before any part of the casino can be opened to the public.
---
Related Articles
The iconic Taj Mahal casino applied for bankruptcy in 2014 and was expected to shut down operations in 2015 and
Two tribes in Arizona have decided to resign and give up their membership in being a part of the Arizona
Golden Entertainment entered into a definitive agreement in June 2017 to purchase American Casino & Entertainment Properties (ACEP) for an