Agua Caliente Casino Resorts To Be Sponsors For L.A. Clippers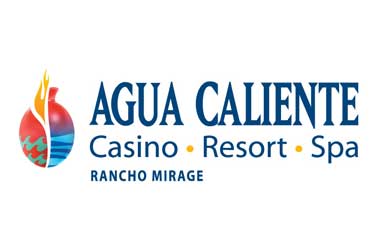 The Agua Caliente Band of Cahuilla Indians own and operate the Agua Caliente Casino Resorts in Rancho Mirage, California. The tribe recently announced that it had entered into a partnership with the L.A. Clippers and will now act as the presenting sponsors during the 2015-2016 season.
The Agua Caliente Casino Resorts will also act as the presenting sponsor of DTLAC and help celebrate the best of DownTown Los Angeles during home games that place on Saturday night at the famous Staples Center. Players will wear the alternate black uniform of the clippers and anchor the DTLAC by offering special entertainment and personal experiences for the fans to help L.A. celebrate a big night on the tow.
The Agua Caliente Casino Resorts is an AAA four-diamond property that consists of the Casino Resort Spa and the Spa Resort Casino. The casino is open to the public 24/7 and has 340 VIP rooms, 2 resort style pools outdoors, a state of the art concert venue that can hold over 2000 fans and a number of high end restaurants. The special concert venue which is called 'The Show' is used by top touring acts who stopover in California. There are also a number of sports bars that allow fans to have a drink and watch the Clippers play.
Tribal Chairman Jeff L. Grubbe was extremely happy that the Agua Caliente Casino Resorts was chosen to be presenting sponsors for the Clippers and stated that the Clippers had always given their all to entertain their fans and provide them with a fantastic sporting experience. He said his casino would use this opportunity to provide customers with a similar gaming experience and looked forward to working with the Clippers.
In a statement, Gillian Zucker, President of Basketball Operations, L.A. Clippers said
We're thrilled to partner with Agua Caliente Casino Resorts who share our philosophy of delivering a best-in-class experience. As the premiere destinations for LA residents, our partnership with the Agua Caliente Band of Cahuilla Indians provides our fans with an exclusive opportunity to experience Clippers games within two incredible entertainment and casino resort settings within the Palm Springs area.
Agua Caliente Casino Resorts has hosted some of the biggest celebrities in music and movies including Willie Nelson, Dolly Parton, Duran Duran and comedian Ron White. The partnership with the Clippers will help build Agua's brand image and help to increase the number of patrons to the casino and spa.
---