Ten Owner Glenn Straub Sues New Jersey Casino Control Commission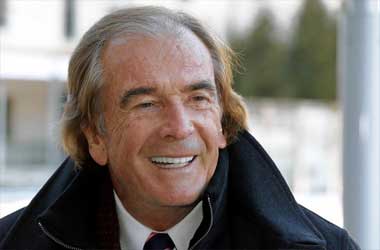 Florida real estate developer Glenn Straub, the new owner of Atlantic City's former Revel casino now renamed TEN Atlantic City has filed a lawsuit against the New Jersey Casino Control Commission as he fights to reopen the property.
In the lawsuit, Straub is claiming that he doesn't need a license to run casino operations in Ten as he is nothing more than a landlord renting space to a third party casino operator.
Straub, who purchased the Revel casino in February 2015 for $82 million, has been trying to reopen the shuttered casino but has struggled to get the necessary approvals from the city. He has only recently received a temporary certificate of occupancy.
In a statement David Stefankiewicz, the lawyer for Straub said
Mr. Straub remains ready, willing and able to open the casino. Instead of creating roadblock after roadblock, the agency should be doing everything in its power to facilitate getting this casino opened. The CCC is putting Straub and his company through unnecessary red tape and delay. This is both puzzling and disappointing considering that the future of Atlantic City is hanging by a thread and thousands of people are out of work
Stefankiewicz pointed out that a mall owner does not control the business of the renters such as Macy's or Dick's, adding that the landlord has no involvement in the tenant's business.
DynamicAdvertising
Straub is now planning TEN Atlantic City for a Spring 2017 reopening. Even though he has filed a lawsuit against the Commission, two weeks ago Straub submitted an application for a casino license in the eventuality of the lawsuit not succeeding. The casino licensing process is a long-drawn process and a delay could further push back the opening of Ten.
The new property is expected to have casino gaming space of around 130,000 sq. ft. with 150 table games and 2500 slot machines, as well as a range of facilities like three restaurants, three nightclubs, two theatres, a spa and five pools. Straub's revamp plan involves a total re-branding of the casino resort which included a name change to TEN which signified the highest number in quality and what the brand represented.
He has also brought in several senior casino executives including a few from the recently shut Trump Taj Mahal Casino to restore casino operations. Robert Landino along with Alan Greenstein, the previous CFO at Revel have been given the responsibility of managing the TEN resort.
---
Related Articles
Mr. Green casino comes up with a smashing promotion called HalloGreen running form the 25th to the 31st of October.
Both the live casino industry and the online gambling industry in New Jersey fell well below expecting during 2014. The
Japanese gaming tycoon Kazuo Okada has filed a lawsuit against his family in an attempt to regain control of his