Former Chinese Contractor For Baha Mar Resorts Being Sued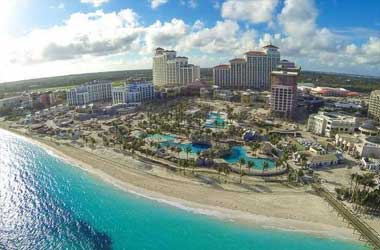 The Baha Mar Gaming Resort in the Bahamas finally opened under new ownership in April after years of delays.
However trouble continues to surround the controversial Baha Mar project after BML Properties Ltd., the original people behind the Baha Mar project confirmed that it is suing the Chinese contractor who developed the resort.
BML Properties Ltd have filed a $2.5 billion lawsuit that accuses China Construction America Inc (CCA). of committing "massive fraud" in their construction efforts.
In the lawsuit, the company alleges that CCA, which is an American subsidiary of the China State Construction Engineering Corp Ltd., ran a scheme of self-enrichment that led to years of delays. This directly resulted in BML filing for chapter 11 bankruptcy in 2015 when it faced a $2.7 billion debt.
The Bahaman government rejected the US-filed bankruptcy though and was forced to use other means to cover the local liabilities of the project. This was done by selling the property and rights to Chow Tai Fook Enterprises Ltd., a Hong Kong-based company. It has now come to light that the bankruptcy was caused by CCA's fraudulent practices. BML says that CCA filed millions of dollars of fake expense reports, draining the company's coffers. CCA was also supposed to supply the site with highly trained workers so that the project would finish on its original due date of December 2014.
However, CCA actually understaffed the construction efforts and used it as a training ground for less-experienced workers. Because of these actions, BML Properties lost all of its initial $845 million equity investments, as well as the right to all future profits from the project.
The Baha Mar Resort is the largest gaming resort in the Caribbean. There are over one thousand slot machines and 126 table games for prospective visitors to the casino resort. Baha Mar also gives access to race and sports betting, as well as a wide range of restaurants and bars. Besides the casino, the resort also has close to 2,800 rooms. The Grand Hyatt Baha Mar is the biggest, with 1,800 rooms. Close to 200 of these rooms are full suites that can contain up to three bedrooms. The Baha Mar also has SLS and Rosewood-branded hotels for those looking at other options.
Chow Tai Fook invested heavily in the resort. They announced that the final result was a $4.2 billion resort development and they expect to profit well from it. BML Properties now only hopes to recoup its losses and recover from its bankruptcy.
---
Related Articles
The Chinese New Year (CNY) also referred to as the Spring Festival is the biggest festival in China and lasts
Card counting are termed by some as cheating while others such as poker pro Phil Ivey term card counting as
A number of online gambling establishments who specialised in online poker and online casino games are now looking at venturing