Bloomberry Share Value Boost If Successful Solaire Land Bid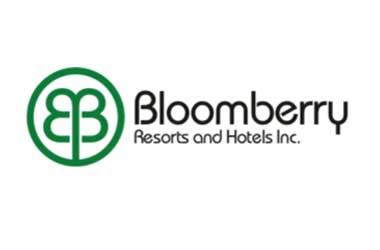 Philippines-based Bloomberry Resorts Corporation is poised to increase its value, depending on the results of the bid for acquiring the land rights for the Solaire Resorts & Casino. Last week, the government-run casino operator and regulator, Philippine Amusement and Gaming Corp (PAGCOR) put up two huge land parcels in Manila's Entertainment City for auction.
The two parcels of land, combined amount to 160,359 square meters (1.73 million square feet), and are currently occupied by Solaire. According to the PAGCOR website, the minimum bid for the two plots starts at PHP37.23 billion (US$726.6 million) which should be paid in cash.
Bloomberry, the owner and operator of Solaire is currently leasing the two plots of land from PAGCOR. Because of this, the company has the privilege to match the highest bid that will be made for the two plots. According to the prior lease agreement made between PAGCOR and Bloomberry's purchasing unit Sureste Properties Inc. the terms of the deal will be enforceable until July 2033 and is entitled for extension for another term under certain conditions.
Solaire Resort and Casino
Banking group Morgan Stanley predicts that if Bloomberry were to successfully win the PAGCOR bid and purchase the said Solaire land, Bloomberry will be valued at a premium and shares may rise.
Solaire Resorts & Casino was the first resort and casino to be constructed in the special Entertainment Zone which is an area reclaimed from the sea. After Solaire, many casinos and other establishments have been developed thereby increasing the value of the land. The two plots of land being auctioned have appreciated in value by 6 to 7 times in the last five years.
According to Bloomberg, real estate values occupied by the now-standing casinos in the Manila Bay area are expected to grow by 30 percent and reach PHP250,000 ($4,900) per square meter. Analysts believe that the purchase of the continuously appreciating land in addition to Bloomberry's scheduled construction of another casino resort in Quezon City in Manila will boost the company's value. Bloomberry recently reported a 31 percent increase in their third quarter 2017 profits, amounting to PHP1.9 billion (US$37 million).
If Bloomberry pushes through with the purchase, worst case scenario is Bloomberry acquires the land at the minimum bid price, it will increase the company's net debt by PHP37 billion. Analysts also estimate that by 2018, this could push enterprise value/earnings before interest, taxation, depreciation and amortisation (EV/EBITDA) from 2.6 times to 10 times. A minimum bid deal could also push down return on invested capital from 24 percent to 15 percent thereby reducing the expected 2018 dividend.
---
Related Articles
Sheldon Adelson, Chairman of casino giant Las Vegas Sands Corporation has said that mass market segment is driving a revival
Wynn Resorts has plans to construct a mega $1.75 billion casino in Everett but are facing opposition from Boston Mayor
The Mashpee Wampanoag Tribe has announced that the groundbreaking ceremony for its proposed casino project in Taunton will be held