Fitch Ratings Identifies Atlantic City Casinos Vulnerable To Closure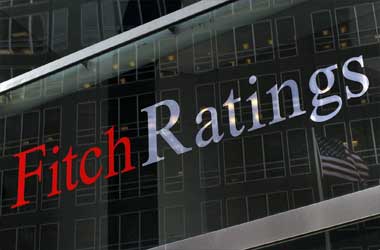 The Trump Taj Mahal casino has been named as one among the four casinos that is in danger of closing down if the casino expansion plan in the state of New Jersey gets approved. Fitch Ratings, a credit ratings agency stated that the proposal to introduce two new casinos to North Jersey will hurt atleast four Atlantic City casinos significantly.
A report released by Fitch has said that a 10 percent decline in Atlantic City's gaming revenue would definitely put the Taj Mahal casino at risk. Bally's is another casino that is said to be highly vulnerable. The other two casinos on the list are the Resorts Casino and Golden Nugget, but these would need a larger fall in the city's gaming revenue to become destabilized based on Fitch's market research.
The Golden Nugget would end up with no profits if gambling revenue fell by 25 percent while a market decline of 20 percent would hurt the Resorts Casino.
wochit Business
Fitch has warned that although the public opinion in Atlantic City is currently split and the possibility of opening two new casinos in North Jersey will take around four years, the expansion plan will nevertheless pose a strong risk to the gaming revenue of Atlantic City's casinos. Fitch has estimated that it will take one year for the necessary regulations to be passed, one year for the bidding process and then two years for the actual construction. The agency however added that the timelines may well exceed this.
Once a premier gaming hub on the East Coast, Atlantic City has seen its casino industry collapse over the past decade and casinos have been facing a severe downturn in their revenue. The slump has been largely attributed to strong competition from nearby states.
The city has consequently seen a rapid decline in its tax revenues leading it to the brink of bankruptcy. Gov. Chris Christie recently signed into law a bill that has provided the city with a bailout package and a deadline to put together a plan for restoring its financial health.
The state's voters will vote on the referendum for the expansion of casinos to north Jersey in November 2016. The latest poll results from the state reveal that the percentage of voters opposing the plan is down to 50 percent from 56 percent last year. Two large casino resorts are proposed to be built in north Jersey although the exact locations are yet to be decided.
---
Related Articles
Tribal gaming firm Wind Creek Hospitality which handles casino operations of the Poarch Band of Creek Indians in Mississippi has
The combined casino revenue in Atlantic City has shown a decline of 2.7 percent for July 2017 when compared to
There are no casinos in North Vancouver as the city passed a law 20 years ago that prohibited live casinos.