Donaco International Signs Agreement With Poker King Club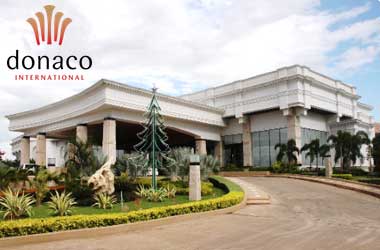 Donaco International Ltd, a Southeast Asia-focused casino operator recently announced that it has teamed up with gaming company Kings Consulting Ltd for hosting poker tournaments at Donaco's flagship property, Star Vegas.
Star Vegas is located at the border area of Poipet. Cambodia and mainly draws customers from Thailand where gambling is banned.
Kings Consulting Ltd is a division of Suncity Group, one of Macau's major VIP junket operators who also owns the Poker King Club brand.
In a statement, a representative for Donaco said,
Under the deal, Poker King Club will stage a minimum of three international poker tournaments at the Star Vegas, under a range of potential brands, including the Thailand legs of the Asian Poker Tour and World Poker Tour. The parties will conduct joint marketing campaigns for the tournaments, including marketing to Poker King Club's network of players across Asia and globally.
The company said that all revenues and costs related to the tournaments will be shared between the two. The deal is slated to come into force in July. Donaco said that the agreement was one of the measures aimed at improving utilization of available capacity at Star Vegas.
The partnership is also expected to help boost visitations to the Star Vegas casino from neighboring countries. Donaco also made news in the gaming industry when it signed up British soccer giants Manchester United, a team that is highly popular in Thailand. Poker King Club holds cash games and tournaments and currently operates three poker rooms – at the Venetian Macao casino resort, at the Solaire Resort and Casino in Manila and at the Maison Glad Hotel Jeju. The brand has so far has held over 40 tournaments across Asia.
Donaco operates a host of leisure and entertainment businesses in Asia. According to its latest financial results, Donaco has registered EBITDA of A$56.7 million (US$42.8 million) for the nine months ending March 31, a 10.5 percent over same period last year. The strong growth has been attributed to improved performances of its Star Vegas and Aristo International casino in the first quarter of 2017.
Star Vegas recorded EBITDA of THB566.6 million (US$16.4 million) for the period between January and March, an increase of 47.1 percent year-on- year, as a result of strong VIP gross win rate. Donaco said that the return of VIP high rollers to the casinos post the 100-day royal mourning period in Thailand mandated for the death of Thailand's King Bhumibol Adulyadej had boosted revenues.
---
Related Articles
A three-month extension has been granted to casino operators seeking licenses in Spain's Catalonia region. The three casino operators are
The Tigre de Cristal casino resort which operates inside an entertainment zone in the Russian Far East is expected retain
The Cherokee Tribe is responsible for running a very successful casino in North Carolina and the tribe is now in