Star Ent Net Profit Grows By 36 Pct Despite Drop In VIP Gaming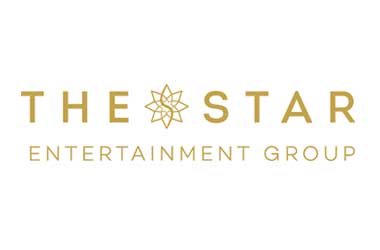 Australian casino operator Star Entertainment Group Ltd has announced a healthy growth of 36 percent in net profit after tax for the financial year ending June 30 despite facing a turbulent year which saw VIP gaming drop sharply across the market.
The company noted that more-than- expected win rate compensated for the decline in turnover from high rollers coming in from North Asia. According to Australian media reports, the arrest of 19 Crown Resorts employees last year by Chinese authorities had affected VIP gaming in Australian casinos, causing revenue to go down significantly.
The arrests had been made for gambling crimes and were reportedly triggered due to Crown employees marketing gambling services in Mainland China. Gambling advertisements and marketing are strictly prohibited in China.
Star Entertainment operates three casinos in the country – The Star Sydney casino hotel, Jupiters Gold Coast and the Treasury casino in Brisbane. The net profit for the year ending June 30 was A$264.4 million ($208.6 million) as compared to A$194.4 million reported last year. The company reported earnings before interest, taxation, depreciation and amortization (EBITDA) of A$586.2 million which was an increase of 19.9 percent-year- on-year.
Gross revenue for the period was A$2.43 billion, a growth of 3.2 percent over the past year. Domestic revenue was up by 2 percent on a yearly basis reaching A$1.54 billion while revenue from international VIP customers was up by 7.3 percent to A$639.6 million.
In a statement Matt Bekier, CEO of Start Entertainment said
The North Asian disruption is lingering. We dropped a long way in November and December and it's going to take a little while to climb out of that hole. We've been able to mitigate some of that through diversification.
On a normalized basis, the company has reported that turnover at its international VIP rebate business was down by 18.6 percent on a year-on- year basis. The decline in rebate business was offset by a win rate of 1.59 percent, which was higher than the normalized rate of 1.35 percent as per the company.
Latest results show that Crown Resorts had a drop of 39.7 percent in VIP revenue when compared to the previous year and brought in A$605.3 million. The company's overall revenue has been hit by the weakening of VIP gaming as well as its withdrawal from international operations in the aftermath of the arrests.
Bekier said that Star Entertainment was focusing on diversifying international revenue sources and will be offering VIP and premium mass customers a more exclusive tourism proposition.
---
Related Articles
The Daiwa Securities Group, an analyst firm has named two Macau casino operators in Melco Crown Entertainment and Wynn Macau
Stars Group Inc., the company that owns online poker giant PokerStars announced during a third quarter call that the company
On the 31st of October JackpotCity mobile casino is giving away 50 bonus credits to amazing 20 players. It is