Macau Not Doing Enough To Investigate Money Laundering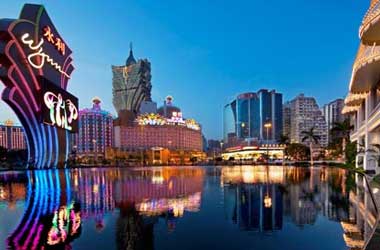 A mutual evaluation report on anti-money laundering and counter-terrorist financing measures in Macau was published last week and the findings show that the authorities have not done enough to crack down on money laundering convictions.
The report was jointly completed by the Asia/Pacific Group on Money Laundering (APG) and Macau's Financial Intelligence Office, supervisory authorities, and law enforcement agencies. The report sought to evaluate the risks of money laundering in the region and found that cross-border crimes pose the highest risk in Macau.
Macau remains the world's largest casino market, which also makes it the most attractive in terms of organized crime. The APG report published December 1 found that while the Macau government has a sound understanding of gaming and financial risks in the region, particularly local risks coming from junkets, authorities have been lacking when it comes to cases related to foreign transactions, cross border movements and corruption.
CNNMoney
One of the reasons for this was the lack of a declaration system for goods and money transferred across the border. Macau has become both a transshipment port and an end destination to money laundering—and there have not been enough investigations and convictions to address this growing trend.
In the report, APG said,
The assessment team considers foreign proceeds arising from corruption, fraud and other crimes laundered through the gaming sector as Macao, China's main ML (money laundering) risks…The lack of an adequate policy directive have hampered the quantity and quality of ML investigations and prosecutions, resulting in a low conviction rate
In May 2016, the Gaming Inspection and Coordination Bureau introduced extensive revisions to the gaming industry's money laundering regulations. The new set of rules doubled the number of provisions first written in the 2006 regulations, but the threshold for reporting large transactions remained at MOP500,000 (US$62,200), despite the repeated recommendations from the US State Department of bringing it down to the internationally recognized standard of US$3,000.
In addition to the low threshold, the report found that the lack of resources in the Public Prosecutions Office, stringent requirements and evidence needed for third-party money laundering charges, and the lack of directive from the officials and regulators impacted the conviction rate. They also found the average sentencing term to be weak as the current law imposes only 3 to 5 year of jail time for money laundering offences.
In 2016, out of the 2,321 suspicious transaction reports filed related to financial dealings in Macau, 1,546 were attributed to the gaming sector. This is a 24 percent increase from 2015.
---
Related Articles
Terrorist attacks in Macau are a distinct possibility according to a Hong Kong-based specialist political and corporate risk consultancy, Steve
The proposed deal involving the purchase of Sands Casino Resort Bethlehem by MGM Resorts International has fallen through according to
Singapore's gambling regulator has levied 60.5% lesser fines on gaming operators of the city-state's two gambling resorts during the fiscal