Crown Resorts Sees Major Revenue Boost From Melco Sale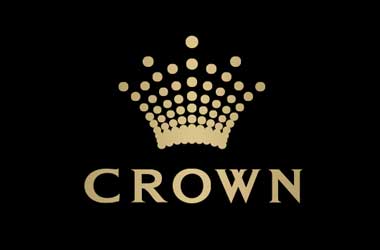 Australian casino operator Crown Resorts Ltd has declared a net profit of A$1.87 billion (US$1.49 million) for the fiscal year ending June 30, witnessing a jump of nearly 97 percent over the previous year despite a decline in revenue.
The major reason for the increase is the profit gained from the disposal of the company's stake in its Macau joint venture Melco Crown Entertainment Melco Resorts and Entertainment Ltd. The sell off added A$1.75 billion to its profit. Without this, the company would have posted a net profit of A$343.1 million, a year-on- year decline of 15.5 percent.
According to Crown Resorts, revenue for the group was down by 7.5 percent year on year reaching A$3.34 billion. The decline was largely due to drop in gaming revenue particularly in the VIP segment. VIP gaming revenue was down by nearly half when compared to last year, falling from over A$1 billion in 2016 to around A$605 million.
In a statement John Alexander, Crown Resorts executive chairman said,
Crown's Australian operations' full year result reflected difficult trading conditions. Total normalised revenue across Crown's Australian resorts declined by 12.7 percent
The company's gaming operations took a significant hit after 19 of its employees including Jason O'Connor head of international VIP gaming were arrested by Chinese authorities in late 2016 in mainland China for gambling crimes.
Subsequently, the company's gaming property in Melbourne saw a 47 percent drop while the Perth property recorded a 39 percent drop. Sixteen of the detained employees were given prison time last month along with fines amounting to $1.67 million which was paid by the company. Crown Resorts later overhauled its strategy, withdrawing from all its international ventures.
A Reuters report noted that when pressed about the link between the revenue decline and China's actions, Alexander responded that there would be no further comments on China. Alexander has said that the company would be reviewing its business model for the VIP segment once O'Connor was released which is slated to happen next month.
In its latest financial records, Crown Resorts has confirmed its decision to withdraw from the Alon casino and hotel project in Las Vegas by registering a loss impairment related to the investments already done.
Crown Resorts has announced that a dividend of A$0.300 per share would be paid on October 6, as compared to the A$0.395 per share dividend paid last year. It has also announced that is buying back further 29.3 million shares, following up initial share buyback worth A$500 million in June 2017.
---
Related Articles
The 2nd annual Charity Series of Poker will take place at the Planet Hollywood Las Vegas Resort and Casino on
Hong Kong Billionaire and Aquis Entertainment chairman Tony Fung has been on a multi-million dollar spending spree for quite some
Singapore is one of the safest countries in the world with an extremely effective judicial and law enforcement system resulting