Casinos In South Africa Leverage Technology For Customer Delight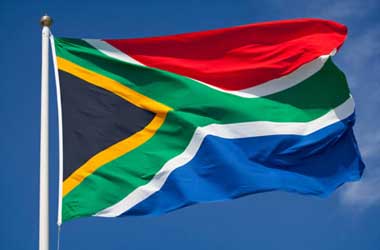 A recent report by PricewaterhouseCoopers (PwC) has highlighted a number of innovations being adopted by South Africa's leading casinos which are aimed at delivering a superior customer experience. Some of these technology adoptions include mobile app services at the casino and improved surveillance systems.
In the fourth edition of its report "Taking the Odds: Gambling Outlook for 2015 – 2019" released recently, PwC has said that technology is being leveraged to attract and retain gamblers in South Africa's casinos. The report, which is released annually, covers the gambling industry in South Africa, Nigeria and Kenya.
Casinos are using mobile app stores and wireless networks to offer its customers the facility to order food and beverages without having to stop playing. Players can order their desired meals or snacks from restaurants and stores in the vicinity via their smartphones and have the meals delivered to their playing seats. Tablets are also offered by the casino to those who do not have smartphones. According to PwC such innovations benefit both the customer and the casino.
In a statement, Veneta Eftychis team member, PwC Hospitality and Gaming Industry said,
It assists the customer by delivering a complete end-to-end resort experience and enhances overall guest satisfaction. It helps casinos attract more guests, encourage them to stay and play longer, increases revenue, food and beverage spend and ultimately heightens customer loyalty.
In another bid to provide a seamless experience for its customers, casinos are working on offering a system by which a guest's winnings will be linked to a debit account which can be used to pay for other charges like spa facilities or dining. This will provide casinos the added benefit of tracking purchasing patterns of its patrons. Other conveniences being provided for players include cell phone charging kiosks, some of them with lockers allowing the player to continue playing while charging their phones securely.
The report also highlights advancements in surveillance technology. Digital systems are being increasingly adopted in casino surveillance as they are more effective in stopping crime. They also make it easier to review tapes especially in case of any disputes arising during play. These new security features also offers the casino officials the option of comparing photographs of suspicious persons taken inside the casino to an updated database of suspects or offenders.
Describing other innovations, Eftychis said that electronic slot machines and gaming systems can now be updated to offer new games instead of being replaced as before. By just updating the software, a machine can be used for poker on one day and blackjack the next day. This not only saves money for the casino over time but also ensures continued excitement for its players.
---
Related Articles
The Showboat casino-hotel shutdown in 2014 as it was unable to make a profit and since then the property has
The iconic Taj Mahal casino applied for bankruptcy in 2014 and was expected to shut down operations in 2015 and
Florida real estate developer Glenn Straub has had an uphill battle ever since he successfully completed the purchase of the