Macau Sets Down Tech Standards For Live Dealer ETGs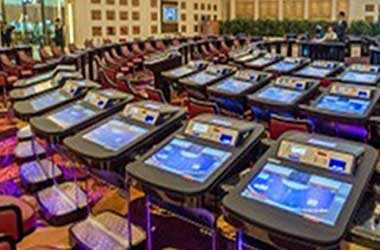 Macau's regulator, the Gaming Inspection and Coordination Bureau just released a set of technical standards that will cover all dealer-operated electronic table games (ETGs). This is the first set of standards that will focus on such games that have the participation of live dealers. The main objective of these standards is to ensure that anyone playing these games can be assured that they are fair and secure, while also allowing for future auditing.
Dealer-operated ETGs work by using a live dealer to fulfill the main mechanism of the game, whether it is to deal cards or spinning the roulette, while also using electronics to handle bet placement and bet payment.
Analysts have discovered that the presence of a live dealer makes the game more trustworthy to Asians since it means that the fame is fully-automated.
IGT
The technological part of these games mainly allows for faster betting, which pleases casino operators as players can bet more.
Apart from this, ETGs can also service a larger player pool. With live videos, the dealer is broadcast doing their job, while the bettors are at their terminals, which means that the amount of players is not limited to the size of the table. The lack of maximum capacity is what interests Macau casino operators. Back in January 2013, Macau set a maximum limit for live dealer tables. Each table can allow only nine players per table. Compared to normal tables, Macau authorities allow for 50 to 60 ETG seats to count as a single table, resulting in a noticeable difference in the number of players.
The new set of standards starts off by requiring all dealer-operated ETGs to have certification from a Macau-accredited testing laboratory. This is to ensure that the program is completely legitimate. Besides that, the same probabilities should be set for ETGs and normal live games. Additionally, all messages displayed by the terminal should be available in both English and Chinese. ETG terminals will also allow players to access multiple concurrent games on their terminal. The requirements allow them to have no limit to the number of games that they can play at the same time. ETGs manufacturers such as Paradise Entertainment are happy that Macau has put forward a new set of tech standards.
In a statement, Jay Chun, chairman of Paradise Entertainment said
We are delighted to see the release of the standards, setting out objective standards and requirements for the dealer-operated ETG machines, which have been under rapid growth in recent years and are playing an important role in the development of the gaming industry
---
Related Articles
The Sands Casino Resort Bethlehem in Pennsylvania has confirmed that it will go ahead with the proposal to expand its
The global casino gaming equipment is slated to grow at a compounded annual rate of 15 percent according to a
Kirk Kerkorian was a multi-billionaire who has a number of credentials to his name including being the founder of MGM