Wells Fargo Reports Mass Cannot Bridge Macau VIP GGR gap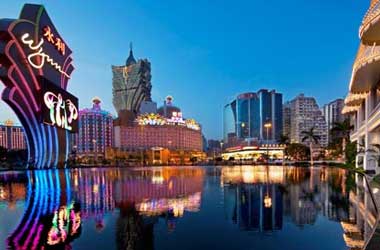 Macau's casino industry started its slow recovery from August 2016 after 27 months of decline in its gross gaming revenues (GGR). Gaming analysts have also recently confirmed that finally the anti-corruption campaign launched by Beijing in 2014 has slackened and correspondingly VIP gamblers have slowly started to trickle into Macau's casinos.
The anti-corruption crackdown targeted the VIP market segment as there were concerns that Macau's casinos were being used for money laundering. As a result, the VIP market collapsed as high-rollers looked to travel to casinos in countries like the Philippines, South Korea, Vietnam and Cambodia where the gambling regulations are not so stringent.
Macau's six major gambling operators were instructed by the Macau government to stop depending on the VIP market segment and customize their offerings to focus on the mass market segment and also on turning their casinos into destinations that were more tourist and family friendly. Now that the casino market is in recovery mode, gambling operators are beginning to slowly raise their expectations as these high rollers slowly start making their way back to Macau's casinos.
Wells Fargo Securities LLC, a brokerage firm recently published a 68 page report under the title 'This Time It's (Not) Different. Not Chasing the Year of the Rooster' and highlighted the fact that they expected the VIP market segment to grow by 15 percent and the mass market gaming segment to decline by 4 percent during 2017.
The report went on to say that
Studio City's opening pointed to the relatively low profitability of grind mass business. Las Vegas Sands' [Macau] grind mass business didn't grow over 2016. In addition, over the past quarter, we've arguably seen meaningful premium mass market business mix-shift back into the junket VIP segment as [China's] currency controls have increased – suggesting that a large part of the market is still relatively wealthy customers
While Wells Fargo remains positive about the VIP gaming segment recovering in Macau, there are other analysts who have suggested a more cautious approach citing the fact that the Chinese economy will play a big role in determining how fast the VIP market recovers.
Nomura, the Japanese brokerage firm has provided a forecast that is the opposition of what Wells Fargo has predicted.
Nomura analysts believe that the mass market segment will outperform the VIP segment in 2017. Nomura expects the mass market segment to generate GGR of 9 percent and the VIP table games market to generate just 2 percent between 2017 to 2019.
---
Related Articles
The decline of Atlantic City's casino industry during the last 22 months has caused four out of the twelve casinos
The 30 year old Rana Chevalier and her family are frequent visitors to the Soaring Eagle Casino & Resort in
Atlantic City's casino industry has been under threat for the last 18 months as casinos have reported a significant drop