Trump Company Could Be Entering Macau's Casino Industry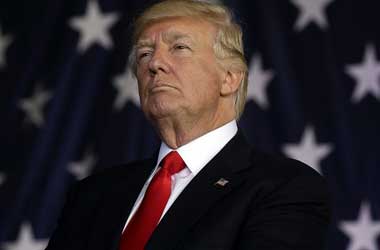 A company belonging to The Trump Organization is said to have applied for four new trademarks in Macau according to a local news report.
The applications relating to the Trump brand were made by a Delaware-based company called DTTM Operations LLC and covered a wide range of activities including gambling and casino services, hotel services and real estate services.
The new applications are similar to those filed by the Trump company in 2006 which had been granted but lapsed earlier this year.
Although there are no Trump-branded operational businesses currently in Macau, the applications suggest the possibility of The Trump Organization wanting to start operations in the biggest gaming hub in the world.
This however highlights the ethical complications arising from the fact that Donald Trump is the President of the United States and his companies continue to operate under the Trump brand. This conflict of interest has posed serious concern to ethics lawyers and the opposition party.
The applications also are likely be a concern for Macau's six gaming operators who are expected to renew their gaming licenses in 2020. There is no official indication that Trump wants to enter Macau's casino industry but since one of the trademarks has to do with gaming in Macau, it has given rise to speculation.
Since Trump took over as the president, China has approved several Trump trademarks applications. There are lawsuits ongoing in the U.S. right now which allege that China's approval for the trademarks can be considered gifts from a foreign government, which is a violation under the U.S. Constitution.
In their response Trump and his lawyers have said that the trademarks are crucial protection against squatters who might exploit his name. Chinese authorities have said that they have so far been fair and impartial in handling the trademark applications with respect to Trump's and his daughter Ivanka Trump's businesses.
There has been little information available on the approval process for the renewal of gaming licenses in Macau. Most industry analysts expect the current six operators to retain their licenses but there is speculation that an additional license may be issued as well.
Alex Bumazhny, a gambling analyst at Fitch Ratings said that it was a long shot for Trump's organization to win a license. According to him recent comments by the city's gaming regulators indicate that the fresh license would go to a non-U.S gaming company.
---
Related Articles
Mr. Green casino comes up with a smashing promotion called HalloGreen running form the 25th to the 31st of October.
Macau casinos are set to experience a sharp decline in revenues for a third consecutive year as Macau's casino industry
Malta-based game developer Wazdan is breaking into new territory. The experienced maker of slot, table and poker games recently announced