Gamblers Must Return Winnings To The Golden Nugget Casino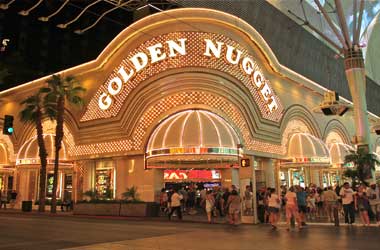 Casinos across the globe invest large sums of money to ensure their staff is highly trained to run a smooth table, keep customers happy and also spot gamblers who use illegal methods to cheat and win. Casino's also invest considerably in their security to ensure that have the latest security features to prevent, monitor and record any form of illegal gambling activities.
The Golden Nugget Casino in Atlantic City was no different as the casino invested a lot of time and money to ensure that it had robust systems in place for its casino operations. Yet something went wrong during April 2012 when a machine that was supposed to pre-shuffle cards malfunctioned and as a result cards were not shuffled at all.
A group of gamblers playing baccarat soon realized what was going on and decided to take advantage of the situation. They increased their bests from $10 to $5,000 and went on to win 41 straight hands. Casino staff were unable to find anything wrong at that point of time and the gamblers managed to win close to $1.5 million at their table.
The malfunction with the pre-shuffle deck of cards was only discovered at a later stage and the casino decided to file a case against the gamblers who exploited the system and also against a Kansas City manufacturer who supplied the casino with the equipment used for pre-shuffling.
The Kansas City manufacturer and the Golden Nugget Casino managed to work out an agreement during litigation and have their issues resolved. However, the gamblers decided to fight back against the casino and filed a case stating that they cannot be blamed for a malfunction of casino equipment and should not be asked to return the money to the casino.
Judge Taylor presided over the case and did not agree with the gamblers because she stated the games were illegal under state law as they did not meet all the gambling regulations of the state. The Judge ordered the gamblers to pay back the money to the Golden Nugget Casino.
In a statement, Judge Taylor said
The dealer did not pre-shuffle the cards immediately prior to the commencement of play, and the cards were not pre-shuffled in accordance with any regulation," the judge wrote. "Thus, a literal reading of the regulations … entails that the game violated the (Casino Control) Act, and consequently was not authorized.
---