Sinatra's Cal Neva Casino Resort Struggles For Survival In California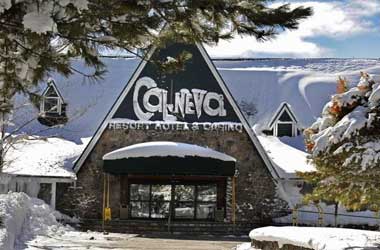 The Cal Neva Casino Resort which was once owned by the legendary Frank Sinatra in Lake Tahoe, California continues to fight for survival. The casino has been closed for the last three years due to renovation purposes has now applied filed chapter 11 bankruptcy.
Criswell Radovan LLC, a developer from St.Helena commenced a $49 million overhaul of the property after buying the casino in 2013.
The company had plans to build a new hotel tower with 10 floors, a casino of over 6,000 square feet and had plans to redesign it with a theme based on the Sinatra glamour era.
It was initially supposed to be opened in December 2014, in time for Sinatra's 99th birthday but the opening was later pushed to May 2016, before being delayed further.
The project ran into major trouble after Criswell Radovan defaulted on a $6 million loan in February this year. As the risk of foreclosure became imminent, the company chose to enter into Chapter 11 bankruptcy since that would halt the foreclosure process.
Reno Tahoe USA
The website of the Starwood Hotels & Resorts Worldwide Inc., the international hotel chain which signed a deal to operate the Cal Neva facility states that the resort is scheduled for a April 2017 opening. But this opening is now uncertain since construction was halted on the property in late 2016 and local city officials haven't received any updates from the developer.
In a statement, a spokesman Tom Lotshaw of the Tahoe Regional Planning Agency said the casino resort was
An iconic Lake Tahoe property. It would be great to see that completed. So we're hoping.
The casino was a popular haunt when Frank Sinatra owned it between 1960 to 1963 as it was a base for summer getaways for his Rat Pack and other entertainers. He however lost the license after an FBI agent saw Sam Giancana, a Chicago mobster on the property. Since then, the casino has changed many hands but has never regained its popularity. Lake Tahoe has since then been forced to reinvent itself into a luxury resort town as a result of the rising domination of tribal casinos in California.
In its filing last week, Criswell Radovan has stated that the company carries a debt of $40 million and would require around $20 million to complete the renovation. The company has said that it will be able to get financing shortly and would be able to finish the redevelopment within six months of receiving the financing. The company has estimated the value of the completed Cal Neva resort to be around $75 million.
---
Related Articles
Analysts have slashed their revenue predictions for casino operator Genting Malaysia after it announced that there would be a delay
Macau Casinos were once an open haven for VIP gamblers from Mainland China who would visit the casinos and spend
The online gaming firm, Casino Saga has signed a partnership deal with Quickspin. Included in the deal, Quickspin will supply