MGM Resorts Takes Over Full Control Of Borgata Casino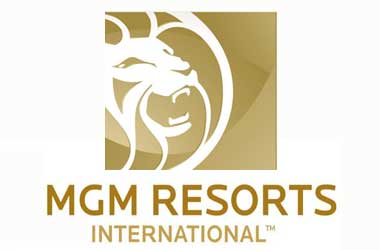 Boyd Gaming has announced that it is selling its 50 percent stake in Atlantic City's Borgata Hotel casino to MGM Resorts International which holds the remaining 50 percent. The sale deal will result in Boyd Gaming receiving $900 million and half of any back taxes received in due settlement with Atlantic City. The Borgata casino is owned around $180 million in tax appeals and interest, over which a legal battle is still ongoing.
The transaction is expected to close in the third quarter of this year, leaving MGM as the sole owner of the property. The terms of the deal include the full transfer of the Borgata casino as well as the adjacent non-gaming Water Club hotel which is located in the Marina district of the city.
MGM Resorts International CEO Jim Murren has said that the company had always believed that the casino would do well despite the struggles of the Atlantic City. The Borgata casino is the number one casino in Atlantic City in terms of overall revenue.
In a statement, Murren said,
We believe Borgata's best days are yet to come. When you've got a great property that's carefully cared for in a market as large as Atlantic City, you can and should do well.
Boyd Gaming has said that it intends to use the sale proceeds towards reducing its debt and improving its balance sheet's health. Keith Smith Boyd CEO said that they were happy with the performance of the property but the opportunity to sell its stake in the Borgata proved to be an attractive proposition as it would deliver significant returns to Boyd's shareholders.
Borgata declared net revenue of $812 million in the first quarter of 2016 while its adjusted earnings amounted to $212 million. The casino's operations had been managed by Boyd in the past but now a new entity will take control over the casino operations.
Post the acquisition of the property by MGM Resorts International, it will be acquired by MGM Growth Properties LLC which in turn will lease it to a subsidiary of MGM Resorts.
This subsidiary of MGM is slated to take over the operations of the casino. Murren said that the bailout package for the Atlantic City which was approved recently by Governor Chris Christie was encouraging but added that the deal would have gone ahead even without the financial package.
MGM had sought to sell its stake in Borgata in 2010 as a result of a conflict of interest involving a venture it had in Macau, but a buyer was never found causing the stake to be held in a trust. In 2014 MGM was allowed by New Jersey regulators to reclaim its 50 percent stake after its business conditions in Macau changed.
---
Related Articles
The Nevada Gaming Control Board is taking steps towards permitting casino to use wagering account for gambling, indicating a change
The Kansas Crossing Casino which is scheduled to open in Crawford County in 2016 has faced a lot of opposition
Amaya Gaming, the parent company of PokerStars which is the biggest poker website in the world recently announced that it