Sheldon Adelson Top Among Gaming Billionaires In 2017 Forbes List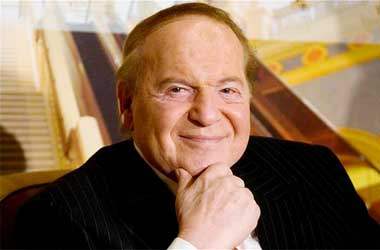 Several casino tycoons having Asian gaming interests have climbed up the rankings in Forbes's recently released listing of the world's richest individuals. This year's 'World's Billionaires' 2017 list has a record 2,043 people listed, up from 1,810 in 2016. This is the first time that the number has crossed 2,000 according to Forbes.
Sheldon Adelson, the chairman and chief executive of Las Vegas Sands Corp, one of the largest casino operators in the world with properties in Singapore and Macau apart from Las Vegas, is ranked the richest amongst gaming entrepreneurs. He has been placed at 20th spot in this year's list with a fortune of $30.4 billion. His net worth has jumped 20.6 percent from $25.2 billion in 2016.
Lui Che Woo, founder and chairman of Macau-based casino operator Galaxy Entertainment Group Ltd, has zoomed 42 spots to 109th rank this year. He is the second wealthiest gaming tycoon with a net worth of $12.1 billion, a sharp increase from $7.6 billion last year. Next is Johann Graf, who is the founder and CEO of Novomatic AG, the Austrian gaming equipment company with an estimated net worth of $7.2 billion, putting him at 194th rank.
Family members of casino mogul Stanley Ho Hung Sun have also gone up the rankings. Pansy Ho Chiu King who is a co-chair of casino operator MGM China Holdings Ltd is worth $4.2 billion and has been ranked 414th. She is the fifth richest among the list of gaming billionaires. Lawrence Ho, chairman and chief executive of Melco Crown Entertainment Ltd, has climbed 186 spots to be ranked 1,290th with a net worth $1.6 billion. At 40 years, Lawrence Ho is the youngest of the gaming entrepreneurs to be listed in Forbes' list.
Stanley Ho's consort Angela Leong On Kei, a director of SJM Holdings Ltd is at 427th place up from 1,275th place last year. She has a fortune worth $4.1 billion, placing her sixth in the list of the wealthiest gaming billionaires. Cui Li Jie, who controls gaming company Imperial Pacific Holdings Ltd entered the list for the first time at 1,234th rank with a $1.7 billion fortune. Australian casino operator Crown Resorts' owner James Packer is ranked 660th in this year's list and is worth an around $3 billion.
Steve Wynn of Wynn Resorts Ltd dropped 92 places to 814th rank despite his net worth increasing from $2.4 billion in 2016 to $2.5 billion. Japanese casino mogul Kazuo Okada soared 710 places to 867th rank in 2017 with his net worth going from $1.1 billion last year to $2.4 billion.
---
Related Articles
The Cambodian government is hoping to attract major casino operators from Macao and Las Vegas to invest in Cambodia's casino
The worlds' first open-air casino is expected to launch in the city of La Ciotat in France next year. Built
Vietnam's eagerly awaited trial pertaining to allowing the local populace to gamble in casinos will commence from December 1. The