Melco Crown Entertainment Confirms COO Resignation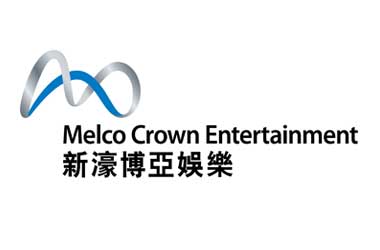 Ted Chan Ying Tat, the chief operating officer of Asian casino operator Melco Crown Entertainment Ltd has stepped down from his role as per an announcement made by the company earlier this week.
Melco Crown which recently won a Stevie Award at the 2016 International Business Awards said that it was not intending find a replacement, stating that Lawrence Ho, the chairman and chief executive of the company would be taking over the daily operations in the company.
The company said that this decision would help create a more efficient reporting structure and improve its marketing initiatives.
Chan was appointed as Melco's COO in 2012 and was in charge of handling all of the company's business units. Lawrence Ho released a statement appreciating Ying Tat for his contributions to the company and wished him the best in his future endeavours. Ho also stated that the new structure was essential to doing better.
TheStevies
In a statement, Lawrence Ho Yau Lung said
Melco Crown's recent performance has improved, but I believe we have many more near-term opportunities to drive growth and profitability. The new structure will allow for quicker decision making and reactions to a fast-changing market, which should make the company even more competitive in this challenging period of time.
Lawrence Ho has often attributed the less-than- impressive performance of Studio City to ineffective marketing. The casino has since reversed its initial decision of having no VIP tables in the casino, launching two VIP rooms.
The exit of Chan is the latest of the changes in Melco Crown's management ranks. Earlier this year JD Clayton, the president of Studio City which is located in the Cotai district also resigned. The company replaced him with David Sisk who was earlier the chief operating officer for rival casino operator Sands China Ltd.
According to brokerage firm Sanford C. Bernstein Ltd senior vice president of gaming operations and strategy Alidad Tash has also left the organization. Analysts Vitaly Umansky, Zhen Gong and Yang Xie from the firm said that Chan's resignation raised concerns regarding operational execution as a number of senior management have been replacement in recent times.
Melco Crown is a joint venture between Melco International Development and James Packer's Crown Resorts. Lawrence Ho took control of the company after Crown Resorts sold a portion of its stake earlier this year wish allowed Melco to become the biggest shareholder. The company has reported sharp rise in its profits for the third quarter of the year. It has posted a profit of US$62.0 million for the period an increase of 86.7 percent over same period last year. Revenue saw a 22-percent increase in the same period.
---
Related Articles
Terrorist attacks in Macau are a distinct possibility according to a Hong Kong-based specialist political and corporate risk consultancy, Steve
South Korea's casino market has grown considerably during the last 18 months thanks to the influx of VIP and mass
Wynn Resorts has been fighting a lawsuit filed by the City of Boston and the Mayor of Boston over its