Paris Las Vegas Hotel Blackout Causes Confusion Amongst Guests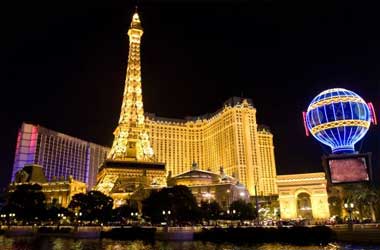 The Paris Las Vegas Hotel owned by Caesars Entertainment Corp. was plunged in to darkness as a contractor repairing the flooring in the boiler room of the hotel accidently drilled through the property's main power line and that of the back-up generator.  
The entire building lost power completely around 9:45 a.m. on November 3rd. The hotel did not name the contractor and said that the matter needed to be investigated further to determine what went wrong.
The entire casino floor at the hotel was covered in darkness as both dealers and players were stranded not knowing what went wrong.
Some of the players reported winning hands at the slot machines but the power outage meant the screen went completely black. As of now, there is no indication as to how their claims will be sorted out.
KTNV Channel 13 Las Vegas
A sudden power outage in Las Vegas casinos are a very rare occurrence and none of the Paris Las Vegas staff neither knew what was going on nor were they prepared to handle the situation. The hotel management was forced to shutdown the entire property as they wanted to make sure the problem was fixed completely.
The power outage lasted for quite awhile and was partially restored at 10:30 p.m on the same day. However, the resort remained closed through the early hours of Friday. Only the iconic Eiffel Tower's structure remained lit on the strip as its power source was not connected to the resorts' main power line.
The Clark County Fire Department crew rescued a total of eleven people trapped in five different elevators of the hotel. Fortunately, apart from anxiety issues, no other injuries were reported.
People in the stairwells, used the torch light on their mobile phones and made their way to the casino floor only to discover that it was also plunged in darkness. Three thousand guests and employees of the hotel were evacuated to the conference rooms at both Planet Hollywood Resort and Bally's Las Vegas, which are also owned by Caesars Entertainment Corp.
In a statement, Rich Broome, the executive vice president of Caesars Entertainment Corp
The emergency plan was put in place, but we never anticipated somebody drilling through the concrete floor in our boiler room and severing the main (power) line
Officials of the hotel reported that they had not assessed the financial impact of the outage because they were trying to get their guests settled in comfortably. The hotel also promised to pay for flight changes of guests affected by the power outage and put up guests who booked a room for Thursday night in neighbouring hotels and assured them of a compensation for the inconvenience incurred.
---
Related Articles
The newly-opened MGM National Harbor casino in Maryland has received approval for a $27 million gaming expansion program. The expansion
Residents of East Windsor, Connecticut have voted against an ordinance that would have stopped a casino from being built in
The anti-corruption crackdown on Macau's casinos has scared away VIP and high-stake gamblers who are looking for a new casino