NJ Casino Expansion Subject To Competition From New York Casinos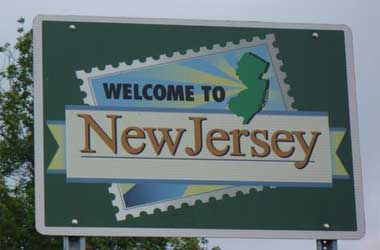 Gaming analysts recently met and debated the future of Atlantic City's casino industry at the recently concluded East Coast Gaming Congress and iGaming Institute conference. Analysts discussed in detail the new proposal to create two new casinos in North Jersey and concluded that this move is will either help Atlantic City recover financially or destroy the casino industry completely.
Supporters of the proposal two open two new casinos in North Jersey said that this was best chance for Atlantic City to recover from its current financial distress. The proposal has provision for the two new casinos to send around $200 million to Atlantic City under a revenue-sharing provision as compensation for a set period of time.
Atlantic City casino officials on the other hand said that adding new competition has the potential to wipe out three of the remaining eight casinos in the city. In a statement, Mark Giannantonio Resorts Casino Hotel president said,
Mark it down in your pads today: It's going to happen. The second these two new casinos open in north Jersey, New York City will retaliate violently.
SNJ Today
The casino expansion proposal is scheduled to be put to vote in the state in November 2016. The locations for the two casinos are yet to be confirmed but so far Meadowlands Racetrack in East Rutherford and Jersey City are the top contenders. Paul Fireman, owner of Reebok has proposed a $5 billion casino resort in Jersey City which he says will help in attracting visitors from New York City to the state. According to Fireman around 40-50 percent of the casino's patrons are likely to come in via the Hudson River.
Meadowlands Racetrack owner Jeff Gural stated that the new casinos were in the best interests of Atlantic City considering their current financial situation. He also pointed out that in case the proposal falls through due to a lack of votes, a new proposal would be raised once again after two years but this time would not include a $200 million annual revenue sharing provision for Atlantic City.
Analysts have said that the new casinos in northern Jersey have the potential to be the most successful casinos ever but their status will change once competing casinos are opened in or near Manhattan.
Opponents of the two new casinos believe that opening casinos outside of Atlantic City would have too much of a negative impact on the city's struggling casino industry and eventually result in the collapse of Atlantic City's casino industry. These views were shared by State Assemblyman Chris Brown who said that building more casinos in an already saturated market would be extremely unhelpful in the current state.
---
Related Articles
The team over at NetEnt who have launched a realised some of the most played online slots games in recent
A new gaming facility Gongzi Jeju Casino was formally launched on July 16 in the South Korean island of Jeju.
The decline of Atlantic City's casino industry during the last 22 months has caused four out of the twelve casinos