Crown Melbourne Faces New Pokie Tampering Evidence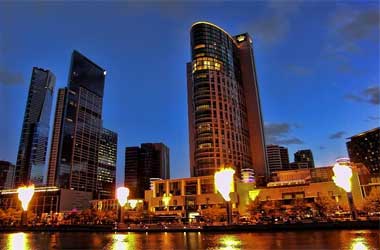 Crown Resorts found itself in even murkier waters as new evidence surface to support previous allegations that the casino operator was tampering with pokie machines at its Crown Melbourne casino.
Independent MP Andrew Wilkie presented a brand new witness this week and produced two new hard evidences that support previous pokie machine tampering claims against James Packer's Crown Casino.
The witness who wished to remain anonymous was a former high roller regular at Crown Casino.
She came forward with Crown-branded picks that she said could be used to tamper with the buttons on pokie machines and also presented multiple loyalty cards issued to her by the casino.
The hard evidence came as further proof to the initial allegations tabled by Wilkie to the federal parliament last year, where he showed a video confession of three former Crown Casino staff members recounting instances where the casino deliberately exercised irresponsible gambling activities and tampered with pokie machines.
AAP Video
While Crown denied all allegations raised at by Wilkie and the whistleblowers, the casino operator is now facing another embarrassing situation and will have to do better than just denying these allegations. These hard evidences are quite damaging and Wilkie is calling for Crown's licensed to be stripped.
In a statement, Wilkie said
Now these are very serious allegations. Obviously if they're true, Crown Casino will have some very serious matters to answer, some very serious charges to answer because it is a crime in Victoria to illegally modify poker machines. It is a crime in Victoria to provide a patron with some sort of device to allow the machine to continuously play
Hard Evidence Damaging To Crown's Reputation
The hard roller who came forward state that these were Crown branded picks which was used to jam the buttons of pokie machines and cause the machine to automatically keep playing without the punter having to press any of the buttons. Wilkie noted that such tampering with regulated machines were illegal in Victoria and called for the Victorian Commission for Gambling and Liquor Regulation (VCGLR) to take further action.
VCGLR launched an investigation into Crown Casino earlier due to pokie machine allegations and found that Crown had indeed manipulated pokie machines. Crown countered by saying that it was doing a trial run and hence did not report any changes it made to VCGLR. Crown is yet to come up with a convincing statement against the new hard evidence of pokie machine tampering.
---
Related Articles
IGT, the Italian company has agreed to purchase IGT (International Game Technology) IGT U.S slot game developer for price of
Oregon Governor Kate Brown has expressed her reservations on the proposal by Coquille Indian Tribe to open a second casino
The Bicycle Hotel & Casino is an 117,907 square-foot, 7 story luxury hotel which is an addition to the Bicycle