New Survey Shows Chinese VIP Gamblers Are Spending Heavily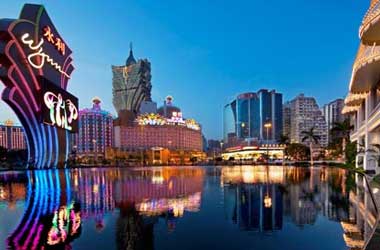 Brokerage firm Sanford C. Bernstein has published a new report which gives insight into the spending habits of gamblers from Mainland China at Macau's casinos. Five analysts from Bernstein took a survey on Macau's premium mass gamblers and published their findings in a report entitled '2017 Bernstein China premium consumer usage and attitudes survey'.
The paper points out that all gaming spends in Macau can be classified as premium as premium mass was a different market segment. The survey showed that average Chinese gambler spends around CNY20,000 per trip and that the premium market would grow at a 28 percent compound annual growth rate (CAGR) during the next 5 years.
The survey also highlighted that 61 percent of gamblers from the Mainland are male and the most important factor for them when choosing a Macau casino was 'functionality'. The average Chinese gambler based their choice of casino on a number of factors including hotel accommodation, non-gaming activities and the overall casino environment.
In a statement, analysts from Sanford C Bernstein said
Premium customers remain critical for long-term Macau growth, as wealthier customers spend more and visit more frequently: and the population of this demographic is increasing. Over the next 10 years, Macau is estimated to have 6.4 percent CAGR in GGR, with VIP CAGR of 4.8 percent and mass CAGR of nearly 8 percent. The key driver of mass will be premiumisation overnight visitors, staying longer and spending more
The survey found that Sands China properties were the most frequented amongst all Macau casinos and it did not come as a surprise as Sands China has a major hotel room presence in Macau along with critical mass. Wynn Macau Ltd and Melco Resorts were the two casino operators that attracted the biggest percentage of high income customers while casino properties operating under the SJM Holdings license tended to attract older customers.
The report also pointed out that although Macau has seen an increase in visitors from the Mainland during the last couple of years, Macau's casinos continued to have a very low penetration in Mainland China. As of now, Macau's casinos reach close to 5 percent of their potential market which is defined based on an individual's reasonable income.
Macau's casinos have always relied in its VIP market segment which once generated more than 50 percent of GGR. Ever since the anti corruption crackdown was launched by Beijing in 2014, Macau's casino operators have focused on other market segments to make up for the decline in VIP gaming revenue.
---
Related Articles
The Mohegan Tribe is looking to expand its international operations and open a new casino in South Korea. Officials from
Most online casinos take steps to protect and safeguard their websites from hackers and malware as a breach in security
An amendment planning to hike gaming taxes in Russia has the potential to double the taxes being paid on gaming