Florida Economists Unsure Of Gambling Amendment Impact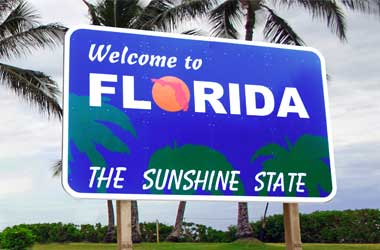 Economists in the state of Florida have said that at this point in time they are unable to assess the exact financial impact of a proposed constitutional amendment that will make statewide voting necessary for approving casino gambling.
The economists met as a part of the Financial Impact Estimating Conference which was organized to assess the proposal. Multiple meetings were held by the economists tonunderstand the economic implications of the proposed amendment named as the Voter Control of Gambling in Florida. Under this proposal, any authorization for the operation of casino games such as blackjack, roulette and craps within the state borders will need statewide votes.
If implemented, the proposal would remove the control that the state legislature has over the approval process for casino gaming activities and move it exclusively to the state's voters. Only the tribal operations in the state would be unaffected since they are governed by federal law.
In a statement, the economists said,
The amendment's impact on state and local government revenues, if any, cannot be determined at this time because there are a number of uncertainties regarding the effect of the amendment on currently authorized gambling activities which have not been authorized pursuant to a citizens' initiative.
The economists said that the primary reason the impact could not be estimated was due to the uncertainty over whether the effect of the amendment would be prospective alone or retrospective as well. If prospective, then casino gaming existing in the state at the time of the approval of the amendment would not be affected but if the amendment is retrospective, all existing casino operations would need to be submitted to the state voters for approval, without which they cannot continue.
The proposed gambling amendment has so far received 73,810 valid petition signatures in support, necessitating a review of the proposal by the state's Supreme Court. An initiative needs 683,149 signatures in all to be eligible to put to the ballot but requires the state Supreme Court to approve it first.
According to the sponsors of the amendment, the proposal has over 72 percent approval from Floridians. The proposal has been spearheaded by a political committee called Voters in Charge. The anti-gambling group No Casinos Inc. is the committee's primary backer. The amendment is likely to be put to vote in 2018. Economists usually undertake a rigorous analysis to understand the impact of ballot initiatives on the state revenue and the Attorney General Pam Bondi sends across the result of their findings to the Florida Supreme Court.
---
Related Articles
Playtech, one of the leading gaming software developers recently announced that has signed a new deal to deploy its Neon
Maryland's five casinos have shown a strong performance in the month of September, with revenue rising for the 10th consecutive
Steve Wynn has dominated Las Vegas with his mega Casino Empire and lavish casinos all across the world. His ex-wife