New Bill To Legalize Gambling in Japan To Be Introduced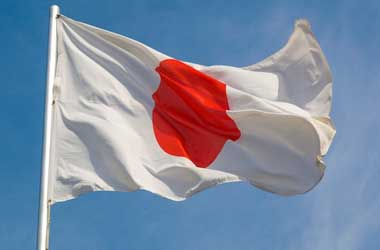 A group of lawmakers cutting across party lines are introducing a bill in Japan that will allow the development of integrated casino resorts. The legislators aim to get the bill passed in the current session of the Japanese parliament Diet.
The bill is geared towards removing an existing provision in the Penal Code that declares gambling as an offence.
The legislators made the move towards developing the bill after Toshihiro Nikai a supporter of developing integrated resorts, was appointed as secretary general of the ruling Liberal Democratic Party.
Prime Minister Shinzo Abe's administration has been supportive of developing integrated resorts, including it as a part of its economic growth strategy. The government initially wanted to develop casino resorts in time for the 2020 Tokyo Olympic and Paralympic Games, but so far no legislative progress has been made.
CCTV Global Business
If the bill doesn't get cleared within this session it might delay the process significantly since later a separate legislative charter would be required.
Deputy Chief Cabinet Secretary Koichi Hagiuda highlighted the benefits of such integrated casino resorts while pointing out that there was stiff competition from a number of countries who all wanted to attract top casino operators who were willing to invest billions into developing mega casino resorts.
In a statement, Koichi Hagiuda said
Bidding war to host international exhibitions and international conferences is going on between various countries. Integrated resorts are an extremely effective tool when soliciting private investment for making exhibition sites and other such facilities
Bills for legalizing casinos have been presented earlier in the assembly. One was introduced in 2013 and was scrapped after the House was dissolved while another one tabled in April 2015 was stalled over concerns of problem gambling and other social ills increasing with the development of casinos.
Nikai's appointment to the chair of the LDP marked a turn for the better for the casino industry since the previous secretary general Sadakazu Tanigaki was not in full support of casinos. Earlier this month, Nikai indicated his willingness to discuss the casino proposal saying that if it was necessary to build integrated resorts for growth then they must be discussed and the public's support must be sought.
The bill can be passed only if LDP's coalition partner Komeito supports it. However Yoshihisa Inoue was recently reappointed as the secretary general for the Komeito party and it is well documented that Inoue is not very positive about legalizing the casino industry.
Several lawmakers especially those belonging to the regions of Kyushu and Kansai are eager to push forward on the proposal. The local governments in these two areas are said to be keen to host casinos. Legislators have stated that they want a detailed discussion on the proposal with factual data before moving forward.
---
Related Articles
The online gaming firm, Casino Saga has signed a partnership deal with Quickspin. Included in the deal, Quickspin will supply
Carlos G. Dominguez III, the Philippine Finance Secretary has indicated that the government is likely to begin the disposal of
Macau Casinos were once an open haven for VIP gamblers from Mainland China who would visit the casinos and spend