Macau Gaming Director Optimistic On Casino Growth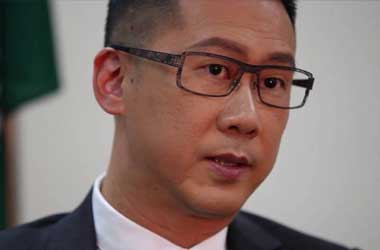 The director of the Gaming Inspection and Coordination Bureau has predicted that Macau will see sustained growth in casino revenue next year on the back of rising mass market gambling and better control on high-stakes gambling.
Paulo Chan the director who took control of the city's gaming regulator last year has said that the new policies to control junket operations and money laundering is likely to stabilize the casino business in the region. The Asian gaming hub registered growth for the first time in 26 months in August this year, halting the sustained fall in revenues triggered by the anti corruption crackdown by the Chinese government in 2014.
For 2017, the government has issued a forecast of 200 billion patacas ($25 billion) as gambling revenue, same as that for 2016. The projection was lower than what was anticipated by analysts. Chan said that the prediction of zero growth revenue was made out of cautiousness arising from the slowdown in China, a weak yuan and uncertainty from the U.S. presidential elections.
Over the past few months, Macau casino operators have shifted their focus from VIP gaming which was earlier the mainstay of the industry to mass market gamblers and tourists. Chinese President Xi Jinping had ordered the territory to move away from its heavy dependence on gambling. Chan observed that the government would continue to focus on economic diversification, saying that if the industry depended only on small groups of VIP gamblers, the risk would be higher when the economy comes under pressure.
Recent casino launches have all incorporated attractions and facilities that appeal to mass market tourists. For instance the Wynn Palace touts a $100 million water-fountain show and gondola ride to attract families. Margaret Huang, an analyst for Bloomberg Intelligence said that such properties were important for the city's recovery and also for long term growth.
Chan stated that there were steps being taking to control risks within the gambling business. Junket operators are now required to abide by stringent accounting standards and a credit database is being set to up to keep track of risky gamblers. He stated that the administration would continue to follow a similar approach as seen recently in terms of regulating the industry, adding that more stringent control was not needed.
In a statement Chan said
After gaming revenue slumped for more than 20 months, the industry has learned the importance of healthy development. We will continue to prescribe in the current direction. It doesn't seem necessary for a heavier dose of medicine.
---
Related Articles
The Société des Bains de Mer (SMB) is the biggest employer in Monaco and owns some of the most popular
Crown Resorts is going through a number of changes and there are rumors that one of its international projects, namely
One of Macau's six casino operators Galaxy Entertainment Group Ltd has inaugurated a new mass market gaming area on the