Nevada Regulators Advises Casinos Against Marijuana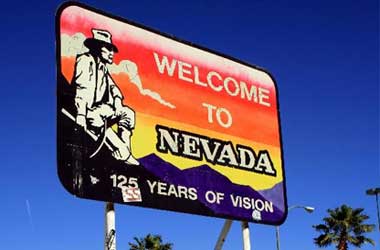 The Nevada Gaming Control Board has made its stance on the marijuana industry very clear ever since medical marijuana was legalized in 2014. Back then, the board sent out a notice to all regulated casinos and informed them that it did not want them to open themselves up to the marijuana industry.
Nevada legislators reviewed and approved the Question 2 ballot or the Nevada Marijuana Legalization Initiative earlier this month which allows recreational marijuana to be used in the state.
The current law allows individuals to carry on them 1 ounce of marijuana or 1/8 ounce of concentrated marijuana from 2017.
Although Nevada state law now approves of recreational and medical marijuana both the Nevada Gaming Commission and the Nevada Gaming Control Board are not in favour of allowing their licensed casinos to be open to the marijuana trade.
KTNV Channel 13 Las Vegas
The main concerns expressed by senior members of the board and the commission were over the fact that if Nevada's casinos relaxed its stance on marijuana, it could open the door to drug trafficking at state casinos and place them all under the radar of federal investigators. In a statement, Commissioner Randolph Townsend said
Were we to take a position that would allow a federal law to be broken and not act on it, that has a great chance of inviting federal intervention.
The casino industry has always been a key target for money laundering, drug trafficking and prostitution. The Gaming Board wants to ensure that it does its best to keep its casinos from becoming a place where drug peddling becomes a daily operation. Tony Alamo, the Gaming Commission Chairman stated that he wasn't comfortable to permit any licensed casino to open themselves up to the possibility of allowing a felonious act to be committed on their property.
Not all of the commissioners were in agreement to keep marijuana out of state casinos as Commissioner John T. Moran Jr pointed out that the state of Nevada had approved the use of recreational marijuana and the gaming board should not be the ones trying to stop what is already approved. Moran Jr. also highlighted the fact that the federal government had stated that it will not try and enforce its laws where marijuana has been legalized and the U.S. Court of Appeals for the 9th Circuit has already stopped federal authorities from prosecuting anyone state authorized medical marijuana usage.
---
Related Articles
The state of Massachusetts decided to award its first ever Casino license to the Las Vegas based gambling corporation MGM.
SkyCity Entertainment Group recently confirmed that it has received approval from the Development Assessment Commission (DAC) to proceed with its
The gaming market is one of the fastest growing markets in the world and one that is constantly evolving as