Lucky Dragon Casino In Las Vegas Faces Foreclosure Sale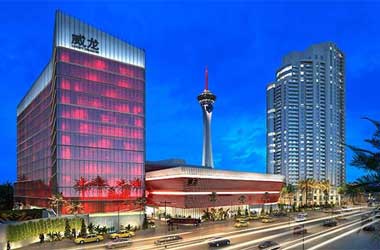 The Lucky Dragon Asian themed casino launched operations a little over a year ago and expected great things as it was located just off the Las Vegas Strip. Its owners developed the casino to cater mainly to Asian gamblers as they were expected to bring in the big bucks. However things haven't gone very well for the Lucky Dragon in the last 12 months and the casino now faces a foreclosure sale.
After closing down its casino and eateries and laying off hundreds of employees, Lucky Dragon put up a notice of a foreclosure sale last week which will take place next month. According to the auction notice submitted to the county, the casino owes $48.9 million in loans.
KTNV Channel 13 Las Vegas
The Asian-themed 2.5-acre resort started construction in 2015 and was primarily financed via EB-5 funding. The federal EB-5 visa program has become popular in the last years since it gives a doorway for foreigners to obtain residency in the US if they invest at least $500,000 into a business venture that would generate at least 10 full-time jobs. Lucky Dragon reportedly raised $60 million through the EB-5 funding program.
In May 2016, Lucky Dragon developer Andrew Fonfa took out a $90 million loan from Snow Covered Capital to support the construction. According to records, Snow is linked to San Francisco real estate investor Enrique Landa of Associate Capital.
The hotel opened its doors to the public by December 2016 and the property was quickly flooded with gamblers looking to see what the Lucky Dragon had to offer. But just a few months after their launch, visitor numbers started to steadily decline and Lucky Dragon was unable to turn things around. The property was forced to close its restaurants and terminate hundreds of personnel including the general manager in order to save costs.
According to Chinese patrons who went to Lucky Dragon, one of the casino's pitfalls was its strict and stingy gaming and comp policies. The casino resort tried to switch its strategy from attracting Asian gamblers to wooing the local population but that strategy failed as well.
The casino operator announced earlier this month that the Lucky Dragon will start a process of repositioning, where they will temporarily close all gaming and restaurant operations for six months. They will keep open the 203-occupancy hotel, the gift shop and the Cha Garden restaurant and bar on the property.
When the announcement was first made, Lucky Dragon declined to give any further comments on how they plan to reposition but it is now clear that the repositioning was to be made via a foreclosure sale.
---
Related Articles
The city council of Elk Grove, Sacramento County, California has tentatively agreed to the development of a casino by a
New Jersey's internet gaming industry is continuing to experience soaring growth with yet another month of strong performance, although the
When one spoke of New Jersey's casino industry one always referred to Atlantic City as some of the biggest casino