NagaCorp CEO Hints At Non-Gaming Focused Naga3 Development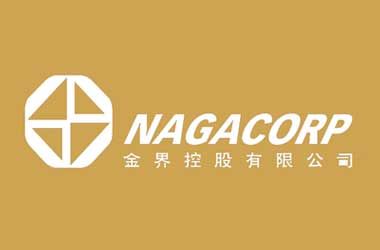 NagaCorp, which operates Cambodia's largest and most successful casino NagaWorld has said that it will be launching a third phase in Naga3 which will feature a higher proportion of non-gaming attractions.
Naga Chairman Tim McNally made the observation while speaking at the recently concluded MGS Gaming Summit.
Confirming that another expansion was planned, McNally said that Naga 3 was on the cards adding that it wasn't a formal announcement.
He highlighted that the next round of expansion will target additional hotel capacity but with Cambodia's mass market tourism expected to grow, the focus would be on having new non-gaming attractions like a theme or aqua park.
In a statement, McNally said,
It'll be additional hotel facilities and may be a water park or a theme park because in the long run, Cambodia is a reasonable cost destination. It just can't be gaming, or a normal integrated resort as you have to compete with others in the region, so our masterplan will include non-gaming attractions that will draw a large number of people from the surrounding region, particularly South East Asia where there is an undersupply.
McNally cited the fast growing tourism numbers in Cambodia as a reason for the decision. He said that around 5 million tourist arrivals were projected for 2016; with 800,000 of those from China alone.This would be an increase over the 4,775,231 seen in 2015, which in itself was a hike of 6 percent from the previous year.
The growth in outbound Chinese tourism is expected to be robust, with the current 80 million tourists per year jumping to over 200 million in the near future. NagaWorld of course is competing with several casinos in surrounding areas such as Russia, Philippines, Saipan and Nepal.
Naga currently has an exclusive license for operating a casino in the capital city of Phnom Penh. The casino is already in expansion mode with the Naga 2 – its second phase scheduled to open in late 2017. Once Naga2 is fully functional, the casino resort will add 1,100 rooms along with amenities such spas and restaurants.
The Hong-Kong listed casino operator has seen a strong performance for the nine months ending September this year. VIP revenue went up by 11 percent to $6.6 billion while mass buy-ins climbed by 13 percent to hit $456.5 million. Electronic gaming machines saw an increase of 15 percent. According to McNally, the new gaming regulations to be released by the end of this year or early next year is likely to hold no surprises for NagaCorp.
---
Related Articles
The Vietnamese gambling market is all set to expand as two casinos are expected to open their doors to locals
Galaxy Entertainment Group, a Macau based casino operator, has confirmed plans to open a casino resort in the Philippines. Galaxy
The worlds' first open-air casino is expected to launch in the city of La Ciotat in France next year. Built