Tropicana Evansville Hosting Mid-States Poker Tour From August 15-23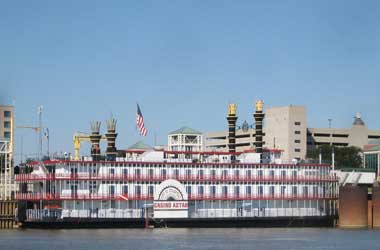 The Tropicana Evansville casino in Evansville, Indiana is currently playing host to Season 6 of the Mid-States Poker Tour (MSPT) which is running from the 15th – 23rd of August 2015. The highlight of this stop will take place towards the end of the tournament when the Indiana State Poker Championship will take place and have a $250,000 Guaranteed Main Event (GME) which has a $1,100 buy-in. The GME is scheduled to take place between the 21st to the 23rd of August 2015.
Apart from the main event, there are also a number of exciting events that are set to take place including the Multi-Table Super Satellite which will be held on the 18th and 19th of August and have a $65 buy-in; the MSPT Main Event Qualifiers which will be held on the 20th, 21st and 22nd of August.
The event will be covered by the PokerNews Live Reporting Team who were also present to capture the 2014 tournament. Players who enter the MSPT tournament in Evansville, Indiana will be able to update their chip counts and hands directly into a live blog using the My Stack app. Players who are interested in using the app, can download the same by visiting an Android or an Apple website online.
The MSPT tournament in Tropicana Evansville is expected to draw some of the popular poker players in the nation and tournament organizers expect an even bigger turnout than the last year. In a statement, Mike Miller, Director of Table Games for Tropicana Evansville said
The response from our core poker players has been extremely positive. They are very excited and are looking forward to matching wits with some of the best poker players in the world.
The Tropicana Evansville Casino is situated towards the southern part of Indiana, right next to the borders of Kentucky and Illinois. The casino is just three hours away from Louisville, Nashville, Indianapolis and St. Louis and organizers are expecting poker players from all of these cities to turn up for the MSPT.
The casino is a popular tourist attraction in Evansville as it is located on 841,848 square feet of prime real estate at the Riverfront Park which borders the Ohio River. The casino was constructed at a cost of $110 million and has a 250 room hotel and also a boutique hotel that has 96 rooms. Players who visit the casino along with their families will be able to indulge themselves in other entertainment facilities at the casino including retail shopping, restaurants and a relaxation lounge.
---