Mohegan Sun Plans To Launch $5 Billion South Korea Casino Resort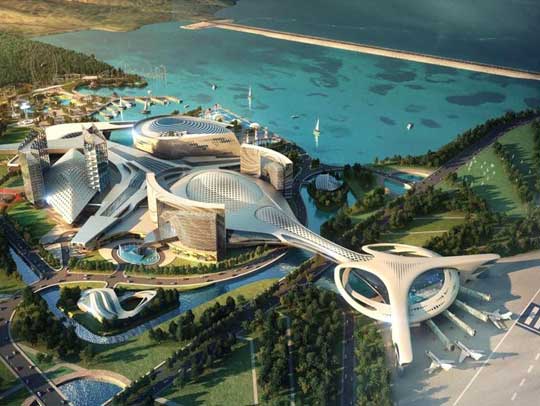 South Korea's casino market has grown considerably during the last 18 months thanks to the influx of VIP and mass market gamblers from Macau. The anti-corruption crackdown launched by Beijing targeting the Macau casino industry has caused many gamblers from Mainland China to decide to take their business to neighbouring countries.
South Korea's border is less than 2 hours away from the Chinese border and as a result a number of gamblers from Mainland China have preferred to cross the border and play at South Korean casinos were the gambling laws are a lot more friendly.
South Korea currently has a total of 17 casinos and since the country permits gambling at only one of those casinos, the other 16 casinos rely heavily on the tourism industry.
Mohegan Sun, a popular US tribal casino operator has been keeping a careful watch on the South Korean market and recently made a decision to venture for the first time outside the United States and see if it can set up a multi-billion dollar resort in South Korea and capture a piece of this lucrative market.
The company recently announced that it had submitted a $5 billion proposal to construct a mega-casino resort project on the Yeongjong Island, which is located to the west of Seoul and is known as a transportation hub. The South Korean government is looking to issue two more casino licenses before the end of 2015 in an effort to attract more foreign investment.
Mohegan Sun is hopeful that it will be able to secure one of these licenses but will have to impress South Korean regulators with their proposal as a total of 34 international and local establishments are currently competing for the two licenses.
The company had looked at a number of international ventures during the last few years and finally decided to go with a South Korea casino due to the market, the country's economy and due to the proximity and possibility of attracting gamblers from Mainland China.
The Connecticut-based casino and resort operator is among 34 local and international companies vying for the deal in hopes of using Korea's geographical proximity to lure deep-pocketed Chinese rollers.
In a statement, Bobby J. Soper, the president of Mohegan Sun said
Asia, especially China, is experiencing a greater emergence of the middle class and a new generation of consumers with money to spend on entertainment. We have a very largest Asian clientele at the Mohegan Sun enterprise and we understand such guests culturally and behaviourally.
---