MGM Resorts Continues Pressure On Connecticut Airport Authority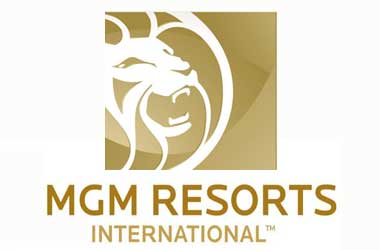 The Freedom of Information Commission in Connecticut is hearing the second complaint filed by MGM Resorts with respect to the Connecticut Airport Authority's practice of moving all discussions related to its bid to host a casino into an executive session.
According to MGM, the practice contravenes government regulations, since the proceedings cannot be disclosed to the public and only a chosen few can participate The Connecticut Airport Authority (CAA), which a government entity has submitted a proposal to host the state's third tribal casino in Bradley International Airport in Windsor Locks, one of four locations that Connecticut's tribes are considering for their joint venture casino.
MMTC, the joint venture company set up by the two tribes, has said that the third casino is essential to stem significant revenue loss and job losses that would occur once MGM Springfield, located near the Connecticut and Massachusetts state border becomes operational.
CAA Executive Director Kevin Dillon defended the authority's procedure saying that it was protecting public interest as it is bidding competitively for the casino. Dillon said that publicizing the discussion would put CAA's bid at a disadvantage since the other three are bids by private companies involving private land.
The attorney for MGM, Ann Rubin disagreed with the CAA and stated that the CAA was wrong in claiming that exemption and that all discussions should be held in an open session. Jim Smith, president of the Connecticut Council on Freedom of Information has similarly opposed CAA's stance that the bid is not of public interest.
Dillion has pointed out that the public would have enough time to understand and comment on CAA's proposal if MMTC accepts the bid. He also pointed out that the proposal would need approval from residents of Windsor Locks as well as from legislators to move forward.
The town officials have stated that a referendum on the matter would be need to be held and state lawmakers have declared that they wouldn't support the plan without approval from the host community.
Dillion has charged that the complaints from MGM were yet another effort to stall MMTC's venture. MGM has initiated a number of legal initiatives challenging MMTC's proposal. The company had also filed a federal suit claiming that the approval for the tribal casino was unfair since it did not involve any other bids.
MGM had earlier filed its first complaint with the Freedom of Information Commission for being denied access to records related to the airport authority's bid for the proposal.
---
Related Articles
The Seminole Casino in Immokalee is an extremely popular destination for gamblers and those looking to have a fun time
Wynn Resorts has plans to construct a mega $1.75 billion casino in Everett but are facing opposition from Boston Mayor
The sharp divergence between the projected casino gross gaming revenue (GGR) in Macau and the actual GGR recorded for January