MGM Cotai Delays Continue With Opening Yet To Be Confirmed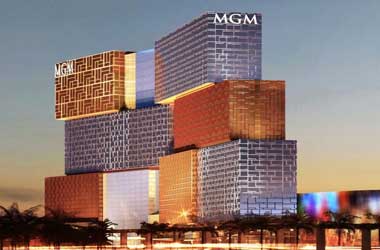 The opening for the $3.4 billion MGM Cotai casino continues to be delayed. The multi-billion dollar casino resort was expected to be opened well before the Chinese New Year holiday but that may no longer be the case. This time, its problem is coming from the Macau Government Tourism Office (MGTO).
The MGTO is in charge of authorizing hotel operations in the city and the MGM Cotai has a fairly sizable hotel area. However, when reporters sought a comment for the opening of the $3.45 billion project, the MGTO was very non-committal towards the opening.
In a statement, the tourism bureau said
MGTO informs that there is no update at this moment to provide. The license application for the opening of the five-star hotel MGM Cotai and establishments inside the property still waits for favorable opinions from related technical departments.
This is a very troubling response. According to the MGTO website, approval for hotel operations will require the approval of a variety of government departs. This includes departs concerned about fire safety, water supply, and power. With the opening set for just February 13, it seems the issuance of the license is going down the wire.
THEMGMMACAU
Reporters also reached out to MGM Cotai about reserving rooms for the upcoming Chinese New Year, which is set for February 15. The response from the casino resort's administration is that they are fully booked. However, the response also said that they still cannot confirm the opening for February 13.
This reflects the statements made by Maria Helena de Senna Fernandes, director of the MGTO that she could not guarantee that MGM Cotai would be able to open in time for the Chinese New Year. Asked for details about the delay, de Senna Fernandes said that the MGTO was still awaiting reports from a variety of departments before issuing a license.
This is not the first time that the MGM Cotai has been delayed. The original opening for the casino resort was back in 2016. However, that never happened and the opening date was postponed. The first delay set the opening back to the first half of 2017. Yet another delay had it pushed back to late 2017. The last announcement was made in September, which pegged the opening for January 2018. This was soon turned into a soft opening with the official opening expected to take place in early Feb. However, the casino resort has still not opened its doors to the public.
This delay in opening is causing speculation that the MGM Cotai will be having problems generating projected revenue. It also does not help that the MGM Cotai seems to have fewer gaming tables than its rivals. If MGM Cotai misses the Chinese New Year, they will be missing the traditional time for a gambling spike in the region – which will affect its earnings negatively.
---
Related Articles
The Japanese Government had earlier commissioned researchers at the University of Nevada Las Vegas (UNLV)'s International Gaming Institute and Washington
The casino industry in the United States is a billion dollar industry and is second only to Macau. The American
Hong Kong casino tycoon and billionaire Tony Fung wants everything to be in order before he gives his team the