Metal Casino Live Successfully Rocks Onto YouTube and Twitch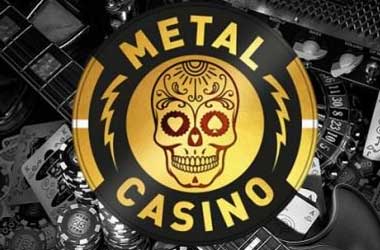 Metal Casino is one of the most popular online gaming sites for rock fans. The online gaming website will receive more attention from metal fans as they launched a weekly gaming and music show called Metal Casino Live. This show will be streamed live twice a week and will appear on Twitch and YouTube.
Metal Casino has Ozzy Osbourne and David Ellefson as its partners and has already gained some serious credibility in the industry. The first metal live music show was broadcast on February 2nd. The idea behind the show was to combine a live casino experience with hard rock and metal music. This approach allows fans to rock out while they have a chance of cashing in.
The first was headlined by Ryan Roxie, a rock legend who has had collaborations with other rock greats like Alice Cooper and Slash. Marielle Tengstrom acted as the hostess during the show. There was a lot of interaction between the audience and the musicians. For those who want to play, there are a lot of live games that are blended into the show. This gives players a lot of opportunities to win prizes and have fun at the same time.
MetalCasino
Now that the initial launch is down, the show is scheduled for 20:00 CET every week on Wednesdays and Fridays. Those who plan to catch the action can do so on three channels. They can stream from MetalCasino.com, YouTube or Twitch. Viewers can tune in from anywhere and participate.
What Makes Metal Casino Different?
Metal Casino launched in 2017 and has come up with an innovative method to promote its unique offering. The online casino has been successful in growing its music and gaming fan base during the last few months and this show will boost its player base even more. Many players love the variety of games that they offer, as well as the heavy metal theme that the casino is known for.
Metal Casino also provides some very unique prizes for its games and promotions. This includes backstage passes, exclusive show tickets, and cool merchandise for heavy metal rockers. While this is very exciting, there are also some pretty big cash prizes on offer. Metal Casino CMO Clas Dahlen explains that the casino has a unique approach when it comes to operating and it is reflected in its live shows. The online casino emphasizes on being transparent, adopts a direct approach which heavy metal fans love and does its best to rock on every night.
---
Related Articles
The global casino gaming equipment is slated to grow at a compounded annual rate of 15 percent according to a
Atlantic City's casino workers' union which has been threatening to go on strike has announced that it reached an agreement
The gambling industry is a multi-billion dollar industry in the United States and state governments derive a significant portion of