Melco's Lawrence Ho Believes Macau Will Relax Gambling Restrictions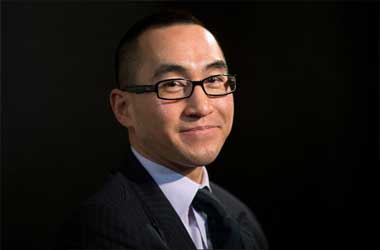 Macau's anti-corruption crackdown on the gambling industry has continued for well over 18 months and the campaign has been successful because it has scared away VIP gamblers from Mainland China but at the same time has significantly reduced the gambling revenue of the casino industry and casinos have reportedly lost a combined revenue of over $100 billion since then.
Macau's government in the past derived 80% of its budget from the gambling industry as Macau has always been promoted and known as the biggest gambling hub in the world.
The anti-corruption crackdown and the stringent regulations imposed by the Macau government has cramped the luxurious lifestyle that Macau's gamblers have grown used to and as a result, they no longer want to frequent Macau's casinos.
Melco Crown partner Lawerence Ho who recently opened out the new $3.2 billion Studio City casino on the Cotai strip along with partner and Australian billionaire James Packer is very aware of the market conditions and what it could mean for Studio City.
However Ho remains hopeful that Macau will finally realize the impact that the anti-corruption crackdown is having on the industry when it sees that its fiscal budget is well off target due to the lower revenue being generated by the casinos. Ho believes that the government could relax its regulations against the casinos in the near future as it looks to fund its budget for the next year.
In a statement, Ho said
I think even the Macanese government has kicked in their austerity measures and realised that gaming revenue and gaming tax is responsible for 80 per cent of their government budget. And they might run at a budget deficit next year, which 10 years ago would have been impossible to think of. If you go back to January 1 this year, everyone was still hopeful for a quick recovery and the fact the gaming industry was like this bulletproof industry – the idea you could throw grenades at it and it was going to be fine. But I think their attitude has changed throughout this process.
Beijing would have to work together with Macau in order to relax its restrictions on the gambling industry and encourage gamblers from the Mainland to once again start visiting Macau. The two easiest ways to spot a change in Macau's stance on the gambling industry is to look at visa regulations for Mainland Chinese tourists and watch the no smoking policy changes.
---