Osage Nations Plans To Build New Hotel And Modernize Tulsa Casino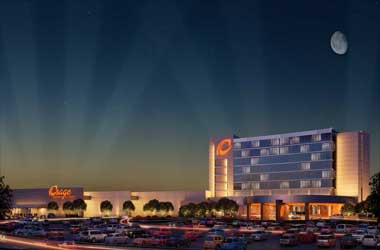 The Osage Nation recently announced that it had plans to build a new hotel and revamp its Tulsa casino. The tribe derives a significant amount of revenue from its gambling operations and wants to improve the overall customer experience in an effort to bring in more revenue.
The proposal has been submitted for review to the Osage Nation Congress and a decision is expected before the end of September.
The proposal submitted for review has an agenda to construct a 132 room hotel that will have a number of amenities such as a 10,000 square foot ball room, a fitness center, entertainment and meeting room facilities, a swimming pool and three special breakout rooms where conventions and conferences can be held.
The tribe also plans to make space to modify the existing casino and add over 88,800 square feet of gambling space that is expected to house around 1,500 gaming machines, 20 table games, 39 high limit machines and 5 poker tables. The casino will also provide a special sports bar and grill, a mini café and an extra casino bar to keep patrons comfortable at all times.
In a statement, Byron Bighorse, Osage Casino's CEO said
The Tulsa Casino is the flagship of the Osage Nation Gaming Enterprise and is responsible for more than 44 percent of the net income for our entire gaming enterprise. That represents a significant amount of income that is eventually distributed back to our nation's government agencies and into the surrounding community. We recently made significant improvements to our Skiatook and Ponca City casinos and these two facilities have exceeded expectations and been very successful. Now it's time to focus our efforts on our largest facility.
The tribe is positive that the Osage Nation Congress will approve the proposal and allow renovation work to begin. If the proposal gets approval, the tribal will first look to take apart the event center of the casino and the vacant space will then be used to construct the new hotel. The tribe also has plans to expand the project and add more facilities in different phases. The Osage Nation would also like to construct better parking facilities, extra hotel rooms and a state of the art entertainment venue.
Tribal casino members have spent close to 9 months reviewing the proposals and calculating the costs for this new project and are confident that that the Osage Nation will benefit greatly from the new project.
---