U.S. Casino Market Estimated To Be Worth $93 billion by 2020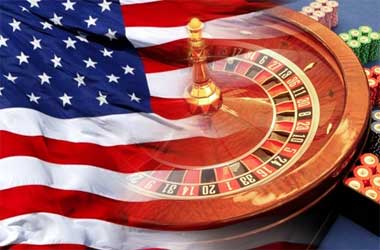 The gambling market in the United States (U.S) is expected to be worth $93 billion by the year 2020 according to research carried out by Technavio, a leading global technology research and advisory company.
Based on research carried out in 2013 which took into consideration casinos in Las Vegas and the tribal gaming industry, the U.S casino industry was estimated to be around $67 billion. The new projection by Technavio's for 2020 expects the industry to grow by $26 billion within a span of seven years and this massive growth has been attributed to three factors, online gambling, advanced transportation infrastructure and the industry's
contribution to the national economy.
Technavio latest report has stated that revenues from the gaming industry in the U.S are likely to see a reasonable growth rate over the next four years. The recent recovery of the economy in U.S and more specifically the recovery of its tourism sector with a CAGR growth of 7 percent until 2015 have created favorable conditions for U.S. based casinos. Technavio has singled out online gambling as the segment with maximum growth potential.
In a statement, Faizan Akthar, Technavio's lead market research analyst for media and entertainment said,
This segment grew by almost 212 percent in terms of revenue in 2015, indicating a trend that is set to make online gambling the future of the casino market in the U.S. The possibility of exponential growth in this segment is expected to gain further traction with many other states in the U.S. considering legalization of online gambling.
Online gaming in United States is currently legalized in only three states, Nevada, New Jersey and Delaware. However there continues to be a huge push in the U.S for the online gambling industry to be regulated and ten states have been debating the possibility of legalizing the online poker industry.
Offline casinos are however becoming a lot more dependent on non-gaming activities for revenue growth. Recent gambling revenues show that gaming now contributes the lowest ever in history to overall revenues. In 2015, Nevada's gaming revenue was $24.6 billion and 43.2 percent of the total revenue came from gaming activities while casinos on the Strip brought in just 34.9 percent in gaming revenues.
Technavio has said casinos in the U.S are exploring alternate approaches for expansion and to acquire new customers. Casinos are teaming up with luxury hotels to offer entertainment options and are installing slot machines at locations like bars or restaurants that are within easy reach of potential customers.
---