Macau Casino Operators Have The Highest Risk From Junkets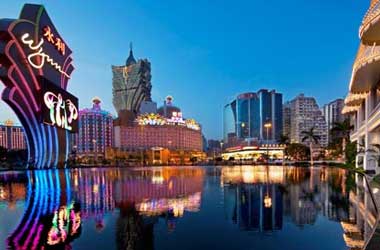 The Daiwa Securities Group, an analyst firm has named two Macau casino operators in Melco Crown Entertainment and Wynn Macau as the two main casinos with the highest risk exposure as a result of their relatively high dependence on debt-ridden junket operators.
According to Daiwa Securities Group Inc analyst Jamie Soo, the Dore fraud scandal in 2015 has fully exposed the extent to which casino operators are vulnerable to risks and responsibilities as a result of having junket operators as partners.
The anti-corruption campaign in China,which was launched in 2014 has taken a heavy toll on the revenues of Macau's gambling industry and specifically on VIP gambling. Junket operators have borne the brunt of this decline since they focus on bringing in VIP gamblers to casinos and also lend them money for gambling.
These operators are today under significant pressure due to bad debts amounting to almost HK$30 billion ($3.9 billion) as estimated by Soo.
Soo believes this to be a conservative estimate, with the total outstanding bad debt easily crossing HKD 60 billion if all forms of debt are to be included. Soo added that the pressure on the junket operators is only increasing with the lengthening of the collection cycle and depressed economic conditions in China. The problem of increasing bad debts is also driving mergers and closures in the junket industry. Soo said that at least four junket rooms in Macau closed operations in Feb and March of this year.
The analyst also stated that with the continuing financial pressure, junkets are likely to see more Dore-like frauds taking place. Although such malpractices do not pose a profit risk to casinos, they pose a legal, accounting and corporate governance risk.
Casinos have seen only a 6 percent decline in trade receivables despite a 35 percent year-on-year drop in gaming revenues. Soo added that companies are increasingly writing off receivables. He pointed out Melco Crown and Wynn Macau are the most vulnerable of the companies in Macau as a result of their exposure to the risker elements of junket operations.
The Macau government has been increasing its oversight of the junket industry in a bid to clampdown on fraudulent activities and other irregularities. The government decided to implement tighter accounting rules last year, requiring junket operators to submit monthly accounting reports for review. Licenses for around 35 junket operators were not renewed by the regulator due to failure to submit financial records.
Recent media reports have also suggested that the government is contemplating increasing capital requirements for new junkets applying for licenses. The increase is expected to be 100-fold going from the current 100,000 patacas to 10 million patacas.
---
Related Articles
The Seminole Casino in Immokalee is an extremely popular destination for gamblers and those looking to have a fun time
The global casino gaming equipment is slated to grow at a compounded annual rate of 15 percent according to a
The Japanese Government had earlier commissioned researchers at the University of Nevada Las Vegas (UNLV)'s International Gaming Institute and Washington