LVS Chairman Sheldon Adelson Purchases Las Vegas Review-Journal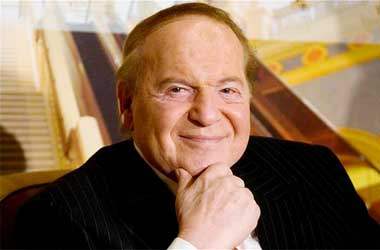 The Las Vegas Review-Journal along with its sister concern was purchased by News + Media Capital Group LLC earlier this month for a figure in excess of $100 million. This new Delaware based company that purchased the Review Journal was apparently backed by financial consultants who preferred to be anonymous.
It has now come to light that the financial backer behind News + Media Capital Group LLC is none other than billionaire and Las Vegas Sands Chairman Sheldon Adelson. He is estimated to have a net worth of over $25 billion and is considered to be the biggest donor in the history of the Republican Party. Based on comments made by Adelson and his team, it appears that Adelson wanted to keep the entire acquisition quiet as he did not want it to interfere with the presidential debates of the Republican party which took place on the 15th of December 2015 at the Venetian Resort Hotel Casino in Las Vegas which is owned by Adleson's company.
Questions are being asked as to why Sheldon Adelson decided to buy the newspaper and why did the acquisition happen with so much secrecy. Adelson, who is Jewish, is rated as the 15th wealthiest man on the Forbes 400 list also owns newspapers in Israel and has been accused of publishing content that is generally right-wing and in line with his own views and agenda.
Adleson is currently backing the coalition to stop online gambling in the United States and pushing for the reintroduction of RAWA, a bill if reinstated would allow the federal government to ban online gambling all over the U.S. There are concerns that Adelson might have full control over the editorial content and use the Las Vegas newspaper to once again push his political agendas and views on preventing online gambling in America.
One of the reporters who has worked with The Review-Journal is Howard Stutz and he is a special when it comes to covering the online gambling industry. In a statement, Stutz said
I've been covering the casino industry for 11 years, and I'm going to do my job just like I've done for the past 11 years. I've been fair and impartial my entire career.
Adelson and his family recently released a statement confirming that they had indeed purchased the newspaper and stated that it was always their intention to publically announce that they had acquired The Review-Journal.
---