Italy Opts For Nationwide Self-Exclusion Program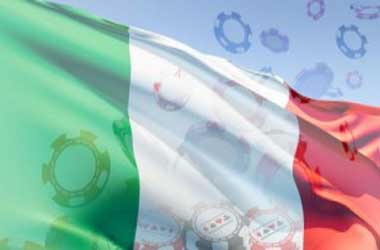 Italy's gaming regulator, the Agenzia delle dogane e dei Monopoli (AAMS) has decided to launch a program that is aimed at stopping problem gamblers from playing too much. AAMS has launched a national exclusion program that will allow gamblers to exclude themselves from every licensed operator in Italy.
The new self-exclusion system is called USR and is very easy to use. All gamblers need to do is to fill up a single online form and submit it via the AAMS or a licensed gambling operator. They will then be barred from playing at all Italian-licensed online gambling websites.
In the past, a player had to specifically sign up to be on the exclusion list but it would be limited to the casino operator they were signing up with. This meant that they could access other casino providers as they were not on their self-exclusion list.
The new exclusion program immediately closes a player's account and sends the exclusion request to a central registry which then informs all of the other operators in the country. Players can choose between a permanent exclusion or opt for a six-month period. Italy has seen a growing rise in problem gambling and the self-exclusion list has continued to grow with each passing year.
Research Shows Problem Gambling Growing
A reported 56,000 players have requested gambling operators to ban them from their sites in 2017. This is an increase of 6% from figures registered in 2016. This amount is also equivalent to 3% of the total online gamblers in the country.
This new exclusion program comes on the heels of new data revealed recently. Latest research released at the annual Online Gambling Observatory has revealed more info about the average Italian gambler.
Two researchers, Samuele Fraternali and Marco Planzi, did a paper on the performance of Italian gambling in 2017 and also the average Italian gambler. Their paper shows that the average Italian gambler who plays online is male, between 24 to 44 years of age and lives in the Center and Southern regions of the country.
A quarter of these online gamblers place at least one bet per month. The average wager has reached up to €120, which is a sizable amount. Italian online gamblers have also deposited around €3 billion into their accounts in 2017 and their total withdrawals have been recorded at €1.85 billion. The new self-exclusion program is another attempt by the regulator to address the growing concerns of problem gambling in the country.
---
Related Articles
Government officials in Macau believe that the city's economy will soon experience a surge in growth based on the improving
Three Atlantic City casinos announced that they are trialling a first-person shooter game called 'Danger Arena' that mimics video games.
Atlantic City's casino industry has been under threat for the last 18 months as casinos have reported a significant drop