Italy's Online Casino Market Rises While Online Poker Continues To Fall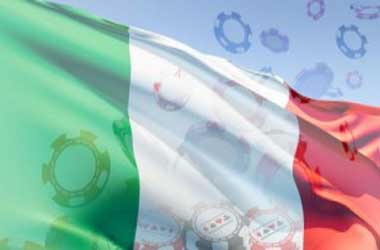 Italy's online poker market has been in decline for over a year and market analysts predict that the trend will most likely continue throughout 2015. Most online poker players in Italy have preferred to play at underground poker websites in order to avoid the stringent regulations that the Italian government have imposed on the online poker industry.
The Italian government have provided Italian online poker players with a ring-fenced market that does not allow them to compete with other international poker players. This along with the high tax rates has made online poker in Italy a less than attractive proposition. Most online gambling in Italy have decided to play at illegal poker websites or visit online casinos and try out different games.
A recent report from eGaming Review shows that the online casino market in Italy experienced a 24% growth rate in Gross Gaming Revenues (GGR), giving online casino operators a 2nd year of high growth.
In a statement, DLA Piper's partner Giulio Corragio said
The growth of casino games is certainly due to the casino games supplier to stop offering their games to dot.com operators targeting Italian players. Indeed, players that were accustomed to a specific type of casino game found themselves in the situation of being obliged to switch to Italian licensed platforms.
Gambling companies have been keeping a close watch on the online casino industry in Italy and many operators are either contemplating or in the process of shutting down their online poker operations and launching online casino games. In order to do this, online gambling companies will first have to apply for an online casino license.
Paf – Play a gambling organization in Finland decided to venture into Italy's online casino market by completing an acquisition of Winga, a licensed online casino and poker operator in Italy. Winga declared revenues close to €10 million in 2014 and was successfully acquired by Paf – Play on the 9th of Jan 2015.
PokerStars currently dominates the online poker market in Italy and has more than 70% of the market. Industry analysts believe that PokerStars will continue to dominate the online poker market and will force smaller gambling companies out of the market. These smaller gambling providers will most likely shutdown poker operations in 2015 and apply for an online casino license.
PokerStars has also started experimenting with online casino games in 2014 and could also end up launching an online casino in Italy before the end of 2015.
---