Vietnam Will Begin Local Gambling Trial By From December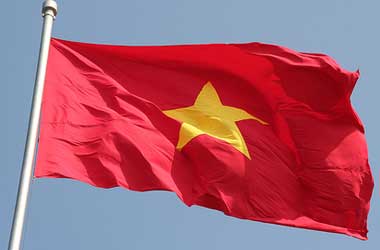 Vietnam's eagerly awaited trial pertaining to allowing the local populace to gamble in casinos will commence from December 1.
The Finance Ministry of Vietnam recently issued Circular 102/2017/TT-BTC which adds more details to the government's Decree 03/2017/ND-CP that became an official government policy on March 15 this year. The Circular confirms that the policy will come into effect from December 1, 2017.
For the last few years, Vietnam has been proposing to launch a three-year 'pilot program' which will eventually bring about relaxation of the longstanding prohibition of locals being prevented from gambling in Vietnamese casinos.
The latest Circular has inculcated previously suggested prerequisites under which local Vietnamese residents can become eligible to be a part of this program and gain access to casinos.
Local gamblers will have to produce proof of income indicating a minimum of VND 10m ($440) in earnings. As per previous reports, resident locals will be liable to pay a daily casino entry fee of VND 1m ($10) or will have to opt for a monthly pass of VND 25m ($1,100). However the recent Ministry's Circular does not mention these figures.
In order to enable the government to monitor the activity of locals, the casinos will need to open new books or may have to issue electronic cards to for locals who want to gamble at their respective venues. Casinos will have to record locals' entries and exits at their properties for a period of 5 years.
It has not been clarified in the Circular as to which casinos will be a part of this pilot program. Only two venues were suggested earlier through government communiqués for participation in the trial–the first one being in Phu Quoc Island and the other one in Quang Ninh province.
However both venues are still in the process of being constructed and will not be ready in time for the December 1 pilot program.
The Vietnamese government has now omitted any references to having imposed a limit on the number of casinos participating in the program and the latest Circular does not throw any further light on which casinos will be part of the pilot.
Another new Circular has been issued by the Finance Ministry pertaining to the authorization of a five-year betting trial on international football matches, horseracing and greyhound races. These plans also have been in the pipeline for a long time and will come into effect on December 1st as well. The details about sports betting in Vietnam is also sketchy as of now as the government wants to restrict daily wagers to $44 which will not have any impact on the flourishing illegal sports betting business in the country.
---
Related Articles
The gambling market in the United States (U.S) is expected to be worth $93 billion by the year 2020 according
Constructing a US casino in a state like New York is no easy task as there are numerous permits to
Macau Casino's experienced its biggest decline in casino revenue in over a decade and lost over $100 billion in total