Station Casinos Receives Go-Ahead For Proposed IPO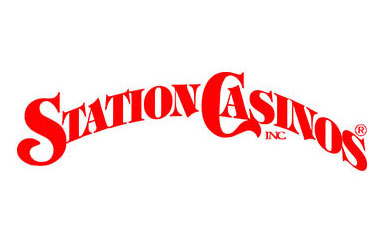 Nevada's Gaming Control Board and the Nevada Gaming Commission have both approved Station Casinos' plan to go for an Initial Public Offering (IPO), a move which will make it a public company again after it was taken private in 2007.
As a part of the plan to return to the stock market, the company and its current owners, Frank and Lorenzo Fertitta, are proposing a significant reorganization of the company, including a name change.
The company is currently operating under an agreement with the Fertitta Entertainment Company. Under the new plan, the company will buy out Fertitta Entertainment for $460 million and put in under a new holding company, Red Resorts Inc. which will be listed on the NASDAQ. The proposed new name, Red Rock Resorts is also the name of its flagship resort located in Summerlin, Nevada and the site of its corporate headquarters.
Although the current owners intend to reduce their stake from the current 57 percent to 43 percent in the new company, they will still play a strong role in the company as they will hold 2 seats on the board of the new company while the other 3 will be occupied by independent directors.
Taken private in 2007 after a management-led buyout, Station Casinos filed for bankruptcy in 2009 from which it exited in 2011. With the recent upswing in casino revenues, the company believes that it is at the right juncture to go public. According to Marc Falcone, Station's Chief Financial Officer, the company has recently reported "very strong financial results", with steady revenue growth and improving operating margins. Additionally, it has cut its debt by over $400 million and reduced its leverage.
A local union, Culinary Workers Union Local 226, has however opposed the plans for IPO. The union has criticized the Fertitta Entertainment acquisition, saying it was too beneficial to company insiders. The other key issue it has raised is that Deutsche Bank, one of the key stakeholders in Station Casinos, was found guilty in the recent scandal that resulted in the rigging of the London Interbank Offered Rate (Libor)
Station Casinos addressed the issue in its hearing with the gaming regulators saying that Deutsche Bank had no undue influence on the company and that the subsidiary owning Station Casinos stake was not the one charged with malpractice.
The company has received approval from Nevada's gaming regulators in an expedited process, which would have normally taken two weeks. It however still requires approval from the Securities and Exchange Commission and also needs to conduct a "road show" to build investor interest.
---