Iowa Supreme Court Ends Argosy Casino Dispute With IRGC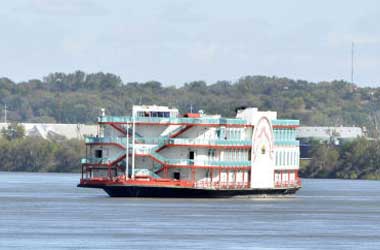 A recent ruling by Iowa's Supreme Court laid to rest a long-standing battle between an Argosy Sioux City riverboat casino and the Iowa Racing and Gaming Commission (IRGC), which is the state's gambling regulator.
The floating casino Belle of Sioux City had asked the Supreme Court to review the ruling by Iowa Court of Appeals which had upheld earlier court judgment that resulted in the casino's closure.
In July 2014, the IRGC issued the order to shut down the Belle of Sioux City casino as it was in violation of a state law that requires casinos to have a licensed nonprofit group as a partner in order to be eligible for a license. The license was subsequently granted to Hard Rock Hotel & Casino Sioux City.
Hard Rock teamed up with Missouri River Historical Development (MRHD), the nonprofit gaming group which had been the local partner for Belle of Sioux City until then for its venture. Argosy and MRHD had been engaged in a protracted dispute over contract terms which led MRHD not signing off on Argosy's license renewal application, which led to the IRGC awarding the casino license to the Hard Rock Hotel and not Belle.
Belle thereafter approached the court on the grounds that IRGC had acted incorrectly by not granting it the license. Both the Country Court as well as the District Court rejected its contention, as did the Iowa Court of Appeals.
The Iowa Court of Appeals ruled earlier this year that the Argosy's pending gambling license renewal applications with IRGC did not invoke provisions for protection under Iowa law and that IRGC's decision to award the license to Hard Rock did not violate Argosy's right to due process.
The ruling from the Supreme Court this week upheld this judgment. In a statement Mark Monson, board president for MRHD said
I am very happy that the Supreme Court ruled the way they have, and we would hope that's closure on that.
Belle's attorney had claimed in the application to the Supreme Court that the Court of Appeals had misinterpreted the state's license renewal statute and that the court's rulings had affected the company's due process rights. A spokesperson for the Iowa Attorney General's Office which had represented the IRGC said that the Court of Appeals had issued a clear and logical ruling and they were pleased that the Supreme Court had affirmed it.
---
Related Articles
During the last 18 months, a number of premier gambling establishments have been fiercely competing to win licensing rights to
The Southern Nevada Tourism Infrastructure Committee has approved the proposal for funding the expansion and renovation of the Las Vegas
The Global Poker Index (GPI) will host the European Poker Awards (EPA) on the 25th of March at the Hilton