Gun Lake Casino Pays Out $6.9M to Local And State Government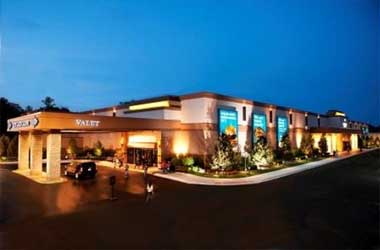 Gun Lake Casino, a tribal casino in the state of Michigan has made payments to the tune of $1.82 million to its host communities and $3.97 million to the state.
The Gun Lake Tribe which owns the casino made the announcement earlier this week stating that the payment was made based on cash that was collected between April 1 and Sept. 30, 2016.
The 2007 tribe-state compact requires the casino operator to pay 2 percent of revenue collected from slot machines to local administrations. The revenue sharing is executed by a 6-member board.
The recipients are Allegan County, Wayland Township, the City of Wayland, the Allegan Area Educational Service Agency, Hopkins Township, Dorr Township, Martin Township, Leighton Township, Yankee Springs Township and Wayland Union Schools.
GunLakeCasinoMI
In a statement, Scott Sprague, chairman of the Gun Lake Tribe said
This revenue sharing distribution is the result of government-to- government cooperation for the benefit of all Michiganders. The state revenue sharing payments help to fund economic development projects beyond West Michigan, while the local revenue sharing payments is important for municipal services and public education
The payment to the state is only half of the 8-12 percent that the tribe is mandated to pay according to the 2007 compact which gave the tribe a gaming monopoly across nine neighbouring counties. However the tribe started withholding payments last year when the Michigan Lottery was created allowing online operations and presence of lottery terminals at social clubs.
The tribe retaliated stating that the move violated the compact. A settlement was agreed in July under which the amount under dispute $21.7 million was split between the tribe, the state, GLMI, an economic development group, as well as a tribal scholarship fund. GLMI which is developing a $4.4 million gas-cum- convenience store across the casino premises received $1.2 million from the tribe this time around. The tribe's compact with the state is the last one where the state has agreed to bar competition. Opened in 2011, the Gun Lake Casino employs around 800 people and has so far paid $86.6 million to state and local governments in revenue sharing.
A $76 million expansion is being planned under which the casino will double its size and add a host of new facilities including an additional 73,000 square feet of casino floor space, new restaurants and an entertainment lounge. The new gaming area will have 450 slot machines apart from new tables and a private gaming section.
---
Related Articles
MGM China Holdings, the Asian arm of MGM Resorts International recently announced that its $3.4 billion MGM Cotai casino will
The process of obtaining a casino license in the United States is a long drawn out process that can often
South Korea's casino market has grown considerably during the last 18 months thanks to the influx of VIP and mass