Global Casino Gaming Equipment Market To Grow By 15 Percent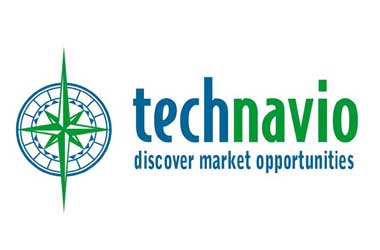 The global casino gaming equipment is slated to grow at a compounded annual rate of 15 percent according to a research report from Technavio.
The company is a market intelligence firm that has complied data which estimates that the casino equipment market will be worth $54.16 billion in 2017 and reach $96.38 billion by 2021.
In a statement Ujjwal Doshi lead analyst at Technavio said,
The easing of government regulations related to casino markets is one of the major factors contributing to the growing demand for casino gaming equipment. Many countries, such as Japan, are aiming at legalizing casino gaming because of the growing popularity of gambling and the high revenue contribution from casinos
Technavio's report studies the current state of the casino gaming equipment market globally and its future prospects for the time period 2017 to 2021. Casino tables, slot machines, gaming chips and video poker machines are the four key product segments covered in the report. According to Technavio, slot machines and casino tables are the largest segments, accounting for over 50 percent of the market in 2016.
Technavio states that although demand for gaming equipment is likely to rise, the barriers to entry were very high which is likely to inhibit entry to the supply market. With only a few casinos opting for high-end machines, setting up manufacturing facilities in various countries was an expensive proposition. Technavio has highlighted online purchasing as a key growth area for the market. The company revealed that the growth in online sales of gaming machines like video poker machines and slot machines went up by 14 percent in 2015 over the previous year.
Analysts have earlier pointed out to the rising role of the online channel in gaming equipment sales. Latest financial results for gaming and lottery equipment and services company, Scientific Games Corp showed that revenue from its interactive business unit for three months ending September 30 rose by 66.4 percent on a year-on- year basis, reaching $85.2 million. Though the division contributes to only 11 percent of overall sales, it points to a key industry trend.
Technavio's report has also highlighted the fact that the bricks and mortar casino industry will soon be led by the preferences of the younger generation, in the age group 18 -35 often referred to as millennials. The company stated that with the new generation of players favouring exciting interactive games, casino operators are looking for gaming machines that integrate or simulate popular games like Call of Duty. These offerings might well gradually replace slot machines over time.
---
Related Articles
Chinese people love to gamble but are unable to do so in Mainland China as gambling is illegal. As a
Casino owners invest large amounts of money every year to train their staff and ensure that their casinos have the
The city council of Elk Grove, Sacramento County, California has tentatively agreed to the development of a casino by a