Proposed Bill May Hamper Connecticut's Third Casino Plans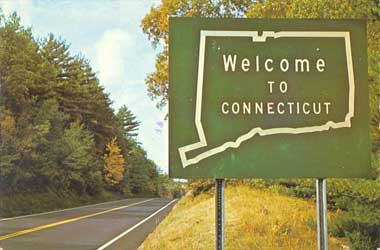 A Connecticut lawmaker is planning to introduce a new bill could result in a delay for the third casino being planned by the Mohegan and Mashantucket tribes in order to counter competition from a proposed MGM casino in Springfield, Massachusetts.
According to local media reports, Rep. Chris Perone has proposed a bill that would include an analysis of how building a third casino would impact jobs and revenues in the state.
Additionally, the legislature will examine whether the site search for the casino should be expanded beyond the current options in the I-91 and Hartford corridor. Perone announced this in a Connecticut legislature's commerce committee meeting last week and this new proposal hasn't gone down well with the tribes.
In a statement Chris Perone State Representative said,
Let's make decisions based on the analysis of our overall gaming climate in the state of Connecticut. That's what this is really about.
MMCT which is the joint venture between the Mashantucket Pequot and Mohegan Sun tribes who have teamed up to build the new casino could face significant delays if Perone's bill is passed. The rival tribes partnered up for a joint venture last year to build a third casino in order to counter competition from a proposed casino and entertainment complex being built by MGM in neighbouring Springfield.
The MGM casino is aiming to open by 2018. MMCT has plans for its casino to open well before the Springfield opening and believes that this new casino will prevent Connecticut's gamblers from going out of state.
The tribes' new venture was authorized in 2015 by an amendment to the Connecticut's gaming act but still needs a final approval from lawmakers. It is currently in the process of selecting a site from the proposals received from the municipalities of Windsor Locks, East Hartford, Hartford and East Windsor.
Commenting on the proposal, MMCT's spokesman, Andrew Doba said that the proposed study would be just repeating the results from a previous study funded by it. Clyde Barrow, a casino consultant and political scientist hired by MMCT, had carried out a study last year that found that increased competition from the MGM casino would result in revenue losses of $700 million, tax revenue losses to the extent of $100 million and a loss of 9,300 jobs for Connecticut.
Barrow has stated that a fresh study would turn out to be redundant, saying the results of his study had been released publicly and that he had also testified before the legislature on it results.
---
Related Articles
Analysts have slashed their revenue predictions for casino operator Genting Malaysia after it announced that there would be a delay
Regulators in Florida have refused to approve gaming firm Bestbet's request to install 2,000 slot machines at its Jacksonville facility
The Société des Bains de Mer (SMB) is the biggest employer in Monaco and owns some of the most popular